Here's a final post with a toilet theme. This time it's based on a series of tweets by Mistress An Li that captured my attention. You can see the entire sequence here, but I'll just quote the first two and part of the final tweet. Fair warning, there is a mention of scat.
For all my shit-eatin' humiliation bitches who don't also want to eat my menses…like…what???

I just want to point out that your refusal of my period blood but fervent desire to eat my literally-biohazard shit is ridiculous.
……
I'm gonna put it out there that if you think you worship women, you eat shit, and you don't eat menses, then you are a hypocrite. Reconsider your consumption values
Full tweet rant here.
I have to admit my brain bounced around a bit on this one. The short story version of that went like this…
Interesting point, but to be fair to her shit-eatin humilation bitches, doesn't shit have a very special place in our culture? After all, everyone toilet trains and defecates regularly. It's part of our language, our insults and our humor. Fetishes often get built early, and for men, there's no knowledge or interaction with period blood until the late teens.
Isn't it weird that I'm having internal debates about eating shit versus menses? I mean it's kind of gross but also interesting and strange. I like the weird path I've taken in my life.
Maybe my instinctive defense of the men in this situation is part of the problem? Doesn't An Li have a good point here? Have I internalized problematic values? What does this kink (or lack of it) say about society?
I need to spend less time on twitter and get out more. At this point I might be overthinking things.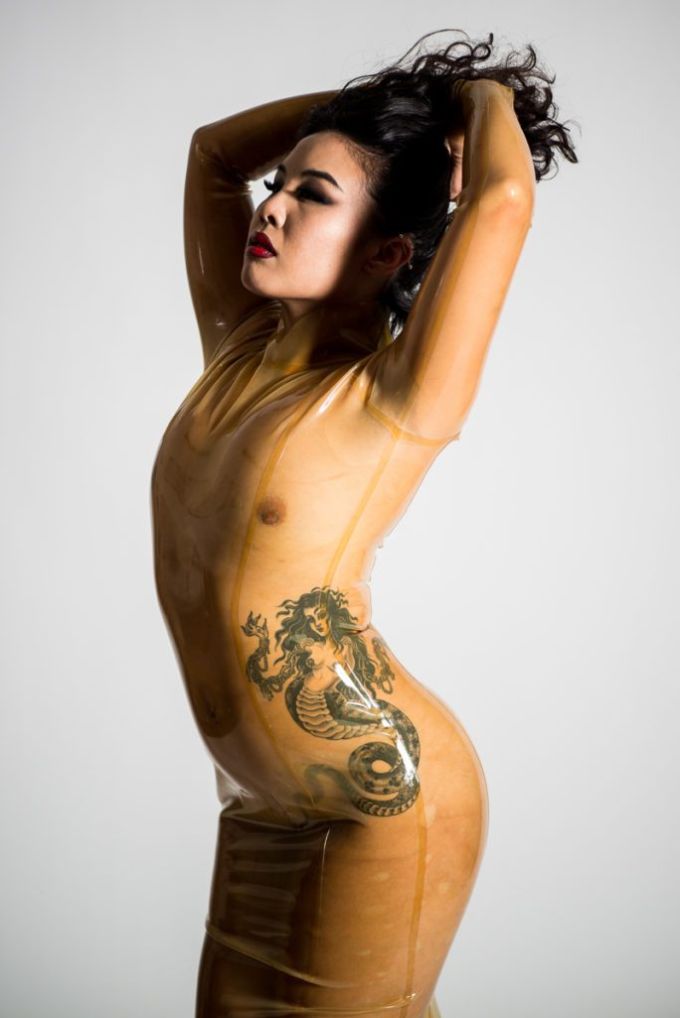 This is Mistress An Li looking particular amazing in latex. She's an LA based pro-domme and you can find her professional site here.