Here's a final entry in my trio of posts that fall under the category of  "Not for me, but wow, is that's a lovely image'.
I love her composed elegance, and the color coordination of their outfits. Black, white and red used perfectly throughout. They even found a white bench and red riding crop. Plus, it's nice to see a domme in a stylish hat that doesn't look like a cast off from a military surplus store.  Personally, I don't like playing outside or doing public scenes, but this shot really works.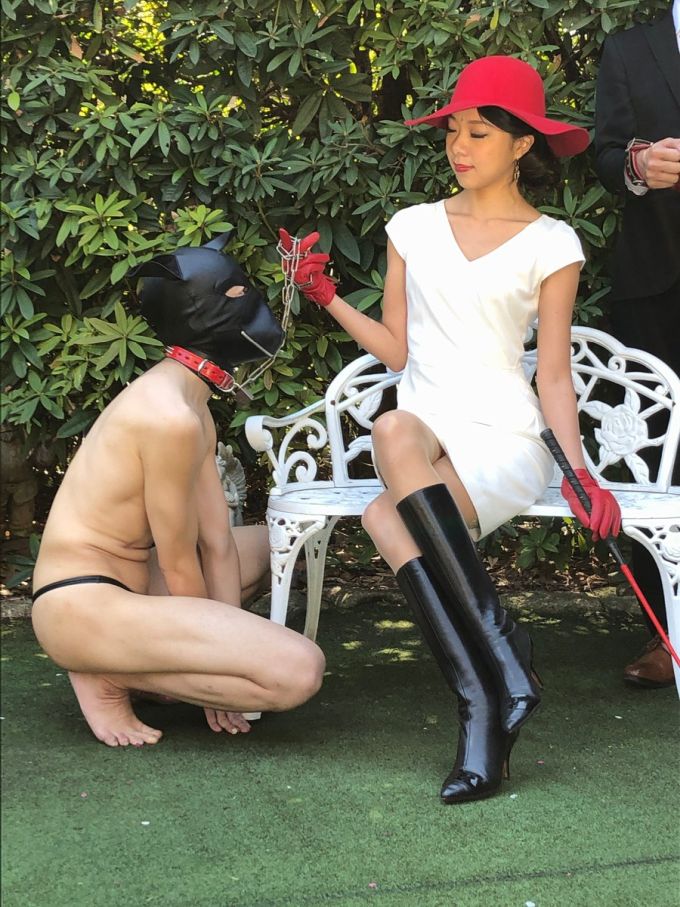 I believe this from a modern Femdom magazine called 'Goddess Love'. Apparently such things still exist in Japan, and even feature artwork from Sardax. I'm not sure if you can get it the US or Europe, but any Japanese readers might want to take a look. It makes me sad we don't have similar magazines in the US/UK anymore.