I couldn't finish a trio of posts on bondage and its related equipment without featuring two renowned experts of both the tools and the art – Elise Graves and Troy Orleans. These two shots feature some beautiful leather bondage and a very cool suspended table. I also like the very simple clean space that they're playing in. For me it always feels a lot more intense and serious to play in a 'normal' looking studio space than it does to play in all black dungeon with chains and whips hanging off the walls.
I know from experience that heavy bondage can create a floaty headspace. In this case it also looks like he's floating in space.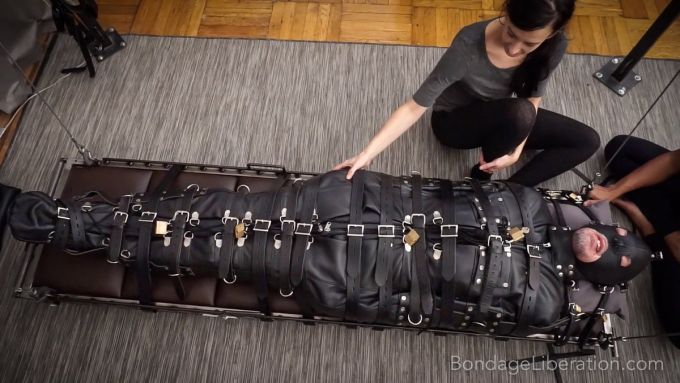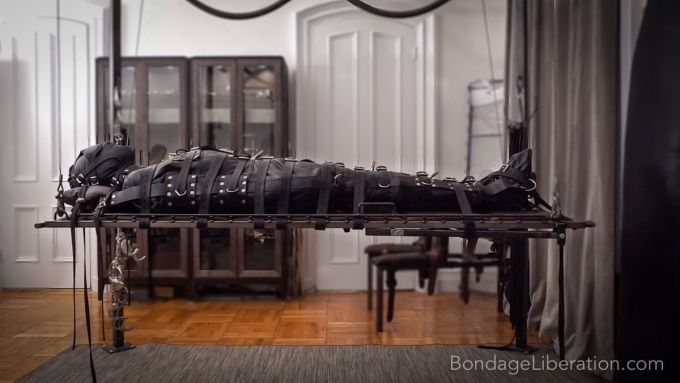 I found this via a tweet on Elise Graves' twitter feed. It's obviously from her Bondage Liberation site, which contains all sorts of interesting intense bondage shots.