I had a couple of different emails recently. One was sadly all too common, the other sadly all too rare.
The first was someone asking me to set them up with the Goddess of their dreams. Apparently they thought I had hot and cold running Goddesses on tap and I'd be willing to divert a few of them to a random internet person on the basis of a one line email. As emails go, it's about as effective as emailing Bill Gates with the line 'Give me the job of my dreams!" and then signing it with a smiley face. On second thoughts, it's actually less effective than that because, unlike me and the Goddesses, Bill at least has the theoretical ability to actually deliver.
The second email was someone thanking me for running this site and saying that reading it had played a part in them reaching out to a domme to set up their first ever play session. That gave me the warm fuzzies. Even better was the fact that they'd had a great time and they were planning to play more in the future. If there's one single thing I'd want this site to achieve, it'd be to encourage people to get physically involved in kink. It doesn't matter if it's going to a munch, visiting a pro-domme or  exploring something new with a partner. Just venture out there and try it. The only lasting regret I've ever had about my kinky experiences is not starting them years earlier. If I can encourage others to avoid that same mistake, I'll be a happy bunny. Just don't expect this particular bunny to fix you up with a Goddess. That parts on you.
As for which email is the common one and which the rare one, I'll leave that for you to guess. Absolutely no prizes for guessing right.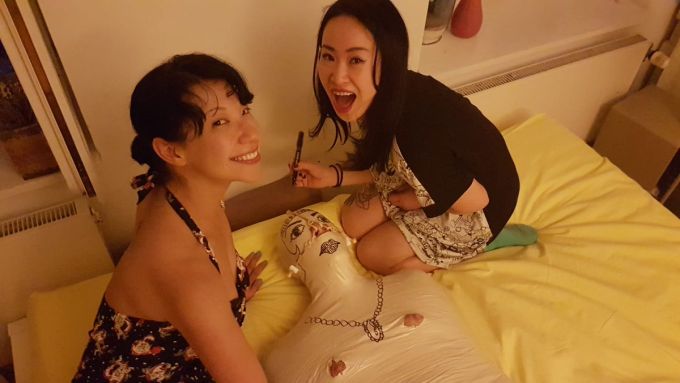 Here's an example of the kind of kinky fun that's out there to be explored. I believe this is Lady Hinako and Mistress Kawa with human thing from this tweet. Even better than one happy domme, is two happy dommes.