Regular readers will know that I occasionally feature a post on women who aren't necessarily dominant in the femdom sense (as far as I know), but who perform impressive feats and set an example in their field. Today's example of such a post is a twofer, featuring a pair or runners.
Firstly, there's this feelgood story of Susan Sellers, who just finished second in the Boston Marathon. It was only her second marathon, and she was a complete unknown, with no sponsors or agents. After a promising junior career, she picked up a major injury, causing her to quit running and take up a nursing job. Now, at age 26, she's found quite a way to make a comeback with a second place in Boston.
That story put me in mind of Kathrine Switzer, the first woman to officially run the Boston Marathon in 1967. It seems incredible now, but women weren't allowed to enter the race because organizers thought women were too 'fragile' to handle it. So she entered under the gender neutral name of K. V. Switzer and then relied on her boyfriend and her coach to block officials who tried to physically pull her out the race. Impressively, aged 70, she came back to run it again last year.
It wasn't until 1972 that women were officially allowed to enter the race. The Boston Athletics Association director said of the 20 year old Switzer – "If that girl were my daughter, I would spank her." I can only guess his bookshelves were filled with novels like the one below, and he considered himself in the front line of the fight against those evil feminists.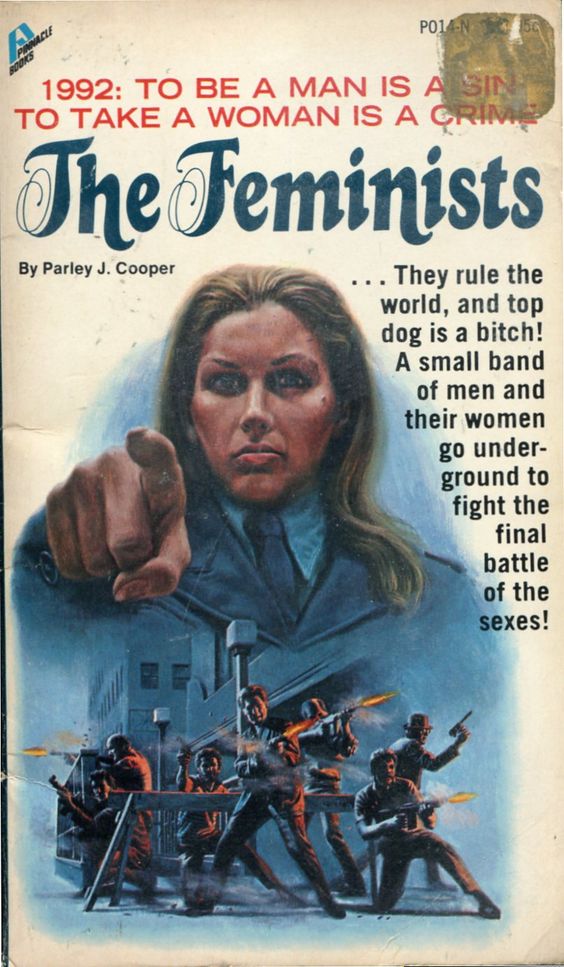 This book came out in 1971, and while the cover suggests it might fall into the 'so bad it's good' category, this review suggests otherwise.