Posts tagged
Electro

This is what you get when you combine the happy sadist smile with a look of concentration, and add just a touch of anticipation. As someone who pulls some odd facial expressions when I'm focused on something (or so I'm told), I can sympathize. I suspect her smile will be even wider when she pulls the trigger on that electroshock device.
From the submissive's point of view the combination of the dildo and muscle convulsing electricity is going to be interesting. Although it really depends on how intense the shocks are. I've been hit in a session with a similar looking device, originally sold as a self-defense weapon, and it wasn't too bad at all. God help any woman who'd tried to fend off an attacker with it. It would probably have only annoyed them. So I guess the moral is, if you're going to rely on a consumer grade taser to defend yourself, make sure you check it out on a handy nearby masochist first.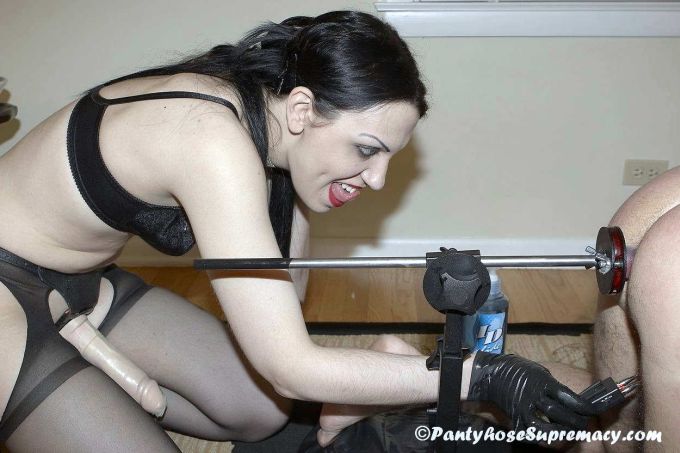 I found this image on the rohosub tumblr site. It's originally from Pantyhose Supremacy.