Posts tagged
chastity

I thought that after years of writing this blog and hanging out on kinky sites, that I'd seen pretty much every kink there was. In hindsight that seems somewhat naive, given the complexity of human sexuality. For example, I'd never heard of a kink based on being a human statue, yet here we have it. Given I've featured people being lamps in the past, I guess being a statue isn't so strange. If you're into CFNM and mental bondage then it makes some sort of sense.
I used to think that cleaning up after hot wax play was the most annoying post-session chore, but this body paint is probably worse. At least he's indoors and doesn't have to worry about pigeons.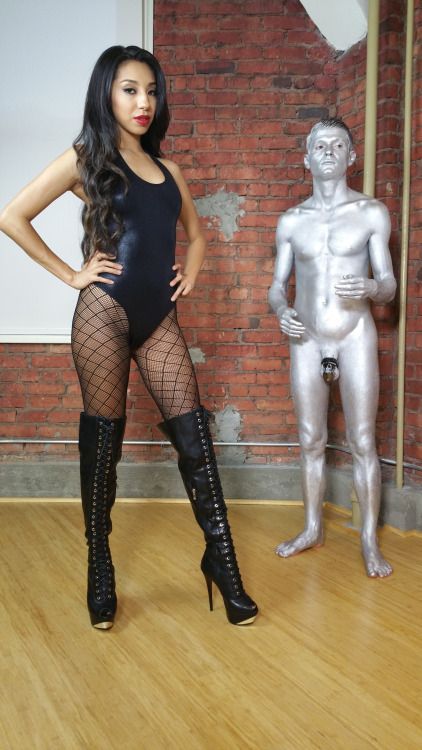 I found this shot at the Brat Princess tumblr (you can see another shot from the same scene here). There's no watermark, but I assume it's from the original Brat Princess site.