Posts tagged
chastity

Miss Pearl has written some wise words on when it's appropriate to block and ignore a submissive. Her post is primarily targeted at dommes communicating online and the warning signs they should look out for. However, it strikes me that the underlying sentiment behind most of her points applies to all genders and kinky persuasions, and both lifestyle and professional.
For example, any pro-domme who immediately emphasizes her dominant role or my submissive one in our initial communication is a red flag for me. Similarly, if she can't be bothered to pay attention to what I've written, doesn't respect my time, or if she appears to be stereotyping me into some pre-defined submissive roles, then those are also troubling signs. I've never yet had a good experience where I got a bad initial feeling, but went ahead with it anyway.
I believe one of the key themes here is mutual respect. That's respect for each other as a person and individual, not simply a D or an s or any other letter of the alphabet. It's respect for each others time and energy. Respect for personal safety and the social situation. A lot of the issues I've seen have flowed from a lack of respect on one side or the other.
Of course showing someone respect doesn't also mean you can't do terribly evil things to them. Like make them sleep on the floor, naked, hooded and in chains and chastity. That's cruel, but she'll still respect him in the morning.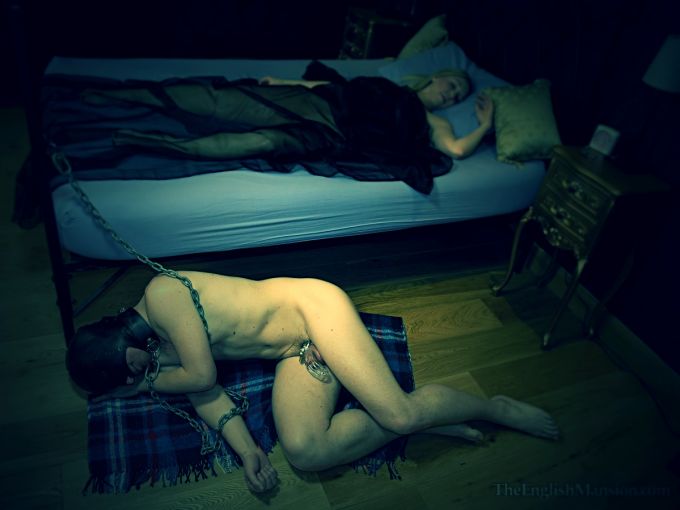 This is of course from the English Mansion site, and I believe the sleeping beauty is Mistress Sidonia. I originally found the image on the Alternative Femdom tumblr.