Posts tagged
CFNM

After all the high tech VR posts, I'm going old school with this one. A naked person, some nipple play and a traditional St. Andrews cross.
Clearly the gentleman is enjoying the situation and, quite frankly I can't blame him for that. But what really caught my eye was the shoes they're wearing. BDSM imagery is full of ridiculous high heels and boots sporting a hundred and one straps and buckles. It make me smile to see someone wearing comfortable shoes and socks. Their might be some bondage and nipple torture going on, but there's no reason anyone's toes should get cold.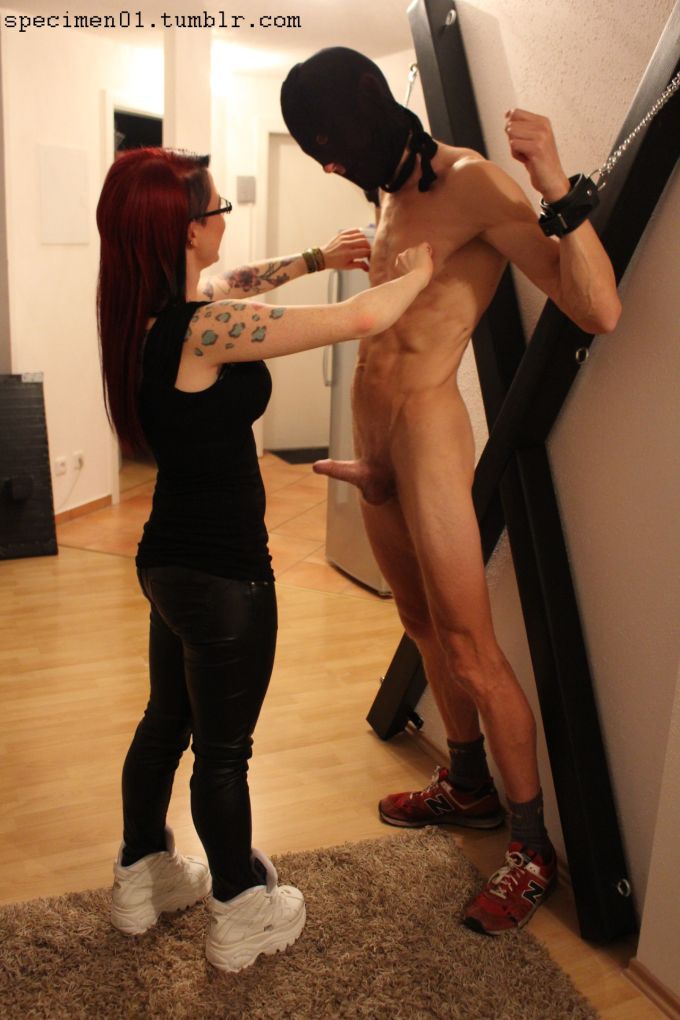 This is from the specimen01 tumblr aka 'A Journey into Utopian Femdom'. It has a lot of good images on it from the same couple. I particularly liked this one featuring the comfy shoes and a great smirk.