Posts tagged
CBT

I feel the need to return to the topic of sadism and sadists. Some of the comments left on my post from a few days ago were thought provoking. In particular I was struck by how overloaded the term 'sadist' is.
Most labels we apply to people also carry a judgement about their behavior. Consent (or the lack of it) is seen as so important it's often baked right into the label itself. For example, if I have consensual sex with a partner them I'm a lover, but non-consensual sex with anyone makes me a rapist. I can be a consensual flirt, but never a non-consensual one. That's sexual harassment. I can be an employer of consenting workers, but only a slaver or trafficker of non-consensual ones. Actions themselves can be neutral, but the labels we use on people rarely are. A punch is neutral, but a boxer is not the same as a mugger.
Sadism is fairly unusual in that respect. It carries no information on consent. It's accurate to describe a domme who enjoys S&M as a sadist. It's also accurate to describe a horror movie psychopath in the same way. This strikes me as problematic when talking about kink in a mainstream context. As hmp accurately pointed out, non-kinky people really don't get the idea of consensual sadism at a gut level. Having the same label used for very different behaviors is therefore particularly confusing. People are used to labels implying judgement about behavior, and given their gut feel about the infliction of pain, their default view of sadism will always be a bad one.
Masochism doesn't have this problem. It's a more passive label and consent is naturally implied. We really need another word for sadist that pairs more tightly with masochist. That way we could leave sadism as the general label for non-consent and save the new word for only when masochists are consensually on the receiving end. I've no idea what that word should be however. Any suggestions? Maybe I should get Dan Savage on the case. He's done a pretty good job so far coining pegging, GGG and Santorum.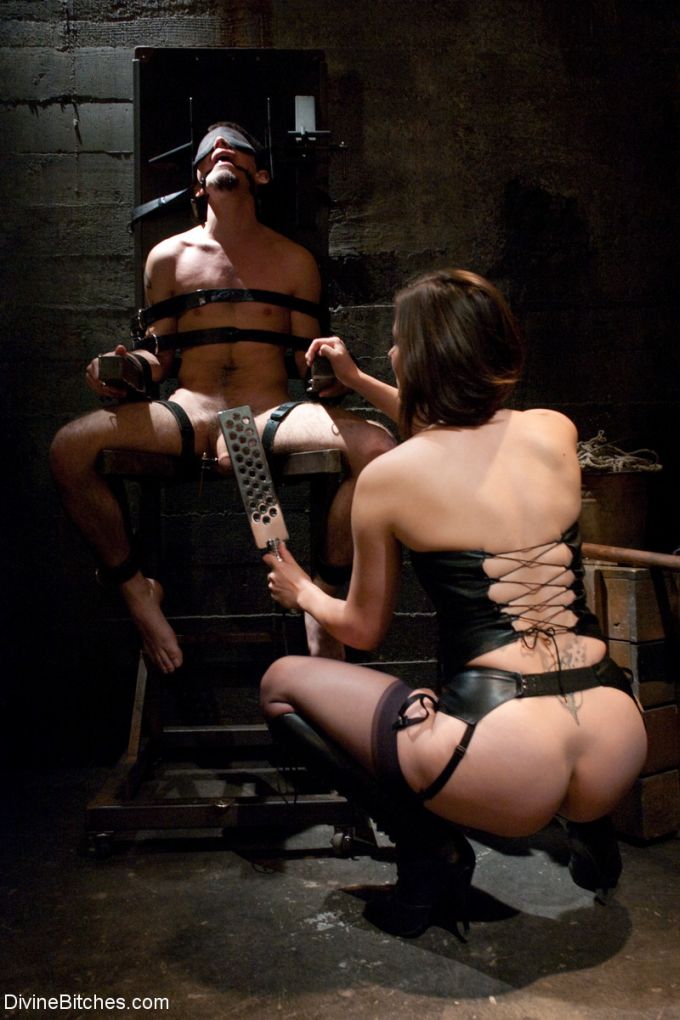 Given the subject matter it seems only fitting to finish with an image of a sadist in action. This is from the Divine Bitches site.