Haunted houses have evolved since I was a child. I used to be frighted by plastic skeletons and huge rubber spiders. Events like the one run by kink.com at their armory headquarters now allow you to be be spooked by guys cutting their dick off and pretend prisoners wearing diapers and smearing fake shit on people.
The most extreme example I've read about is the one called McKamey Manor. The linked article describes it as something for masochists, but to this masochist it sounds horribly unappealing. Partly because I need a sense of connection and intimacy to go along with my pain. Partly because it doesn't sound like the people running it have any kind of training in the extreme activities they undertake. Certainly doesn't seem like RACK or SSC.
Sticking to the scary theme – how about this particular set-up? No ghouls or ghosts in sight, but it does give me a shiver. That thick tightly wound rope and big ring suggests that a significant load is expected to be applied. I'm not sure what load that attachment point has been tested up to, but it doesn't quite as sturdy as a typical playspace hard point.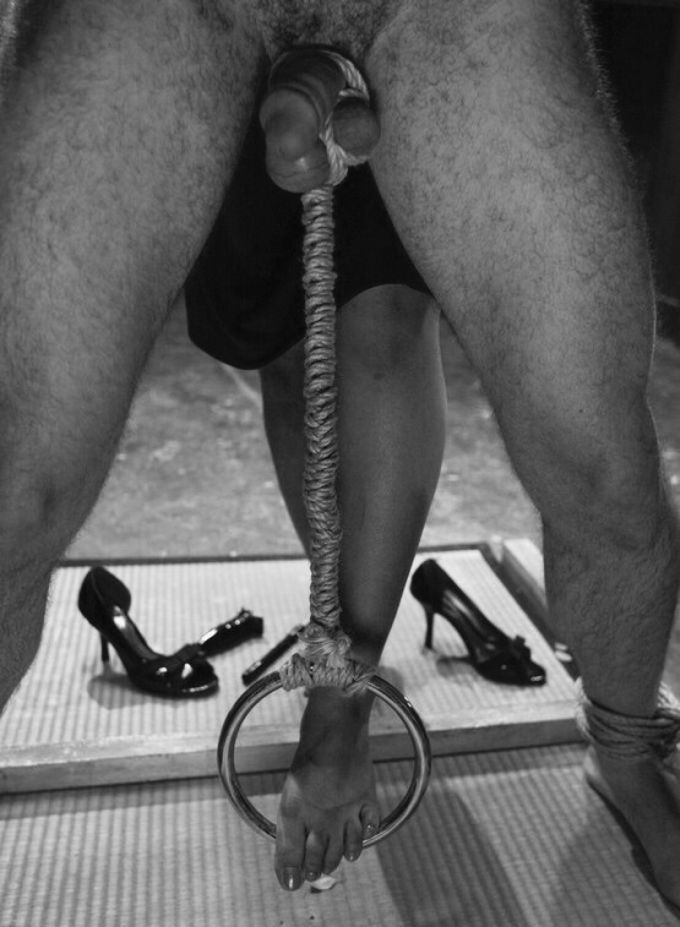 There's no watermark on the image, but I'm pretty certain it's a kink.com one.