Posts tagged
CBT

I've featured unusual scientific research on pain in past posts. A recent article from io9 continues this theme with details of 1933 experiment that lovers of CBT may find familiar. I'm proud to say it featured a couple of British scientists, whose names have sadly not entered history alongside other greats like Newton, Faraday and Darwin.
They were researching referred pain, a strange phenomena where damage to one part of the body manifests as pain in an entirely different part. They needed an easy way of causing pain and, being men, immediately turned to the idea of squeezing testicles. Also being good scientists, rather than the evil crazy kind, they experimented on themselves, using weights to apply controlled pressure. Presumably the Nut Crusher had yet to be invented. Their conclusion was that testicular pain also manifested in the torso, on the same side as the squeezed testicle. Perhaps my male readers can confirm or deny the truth of this finding? Or maybe try a repeat run? It's not kinky, it's just good old fashioned research.
Apparently the originally published paper doesn't list who inflicted the pain on who. Personally I wonder if they persuaded an attractive medical student to do the job. You know, for science.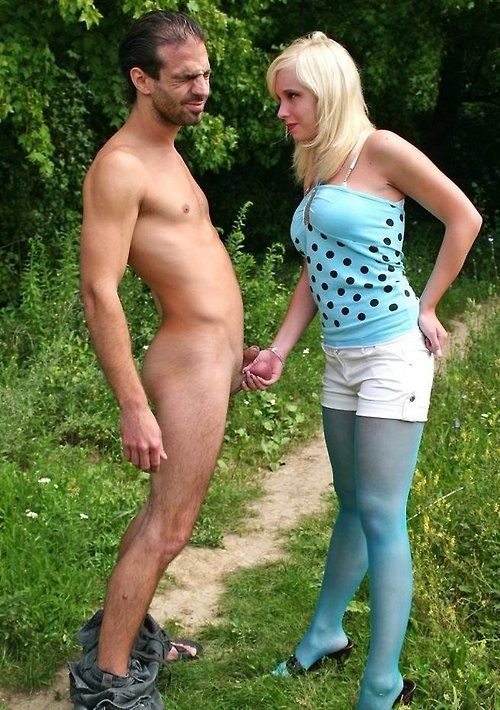 This couple appear to be conducting an experiment of their own. I'm not sure if it's under controlled conditions, but she's certainly generating a statistically significant amount of pain. I found the image on the Innocence is Bliss tumblr. I believe it's originally from the Female Dom site.