Posts tagged
CBT
The latest Dan Savage article has three questions all about dicks. I found the final one particularly interesting. The gentleman in question had decided to wear two condoms (probably not the smartest decision he ever made) and as a result had triggered a blowback on orgasm. It turns out that pinching closed the end of your dick while pumping up the pressure is not a good plan.
"We sometimes see a similar phenomenon occur with people who wear constriction bands or cock rings that are too tight and try to either urinate or ejaculate with the ring on," said Dr. Newman. "The result is a traumatic stretch of the urethra and microscopic tears in the lining of the urethra (mucosa). This disruption in the lining allows for electrolytes in the urine (particularly potassium) to stimulate the nerves in the layer beneath the lining (submucosa), thereby creating a chronic dull ache, such as PPP describes."
I mention this because playing with orgasms and ruining them in inventive ways is definitely a part of femdom play. I've had orgasms with sounds in the urethra, or electrical probes in the opening, or simply when the domme has palmed the head at the critical moment. I think it's worth knowing what the potential side effects to that can be. In theory the urethra will heal fine, but if you want to avoid taking any chances, don't block it during ejaculation.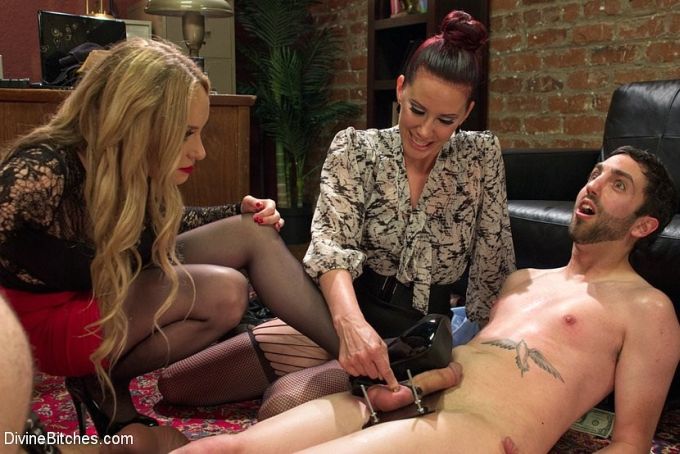 This image is from the Divine Bitches site.