After years of browsing the kinky parts of the web and exploring a wide variety of kinky play myself, it's rare I find an entirely new activity. That's not to say that I've tried everything myself. There are only so many personal kinks that'll fit in my brain or in my pants. But I like to think I'm broadly aware of all the options. I was therefore pleasantly surprised to stumble across this old post on user Super Glue as part of a scene. I'd never heard of that before or seen it demonstrated.
If glue typically crops up in femdom it's normally adjacent to a chastity device in an erotic story or photo caption about sealing up locks. It's not actually being used to glue body parts together in a real scene. Yet this post suggests doing exactly that. I've no idea how wise that is, but it's certainly an intriguing thought.
Hunting around online eventually turned up just one scene from Femdom Empire demonstrating the concept. It features Lexi Sindel gluing Slave Wade's scrotum over his cock. You can see animated gifs from it here on Wade's tumblr. And talking of Lexi Sindel…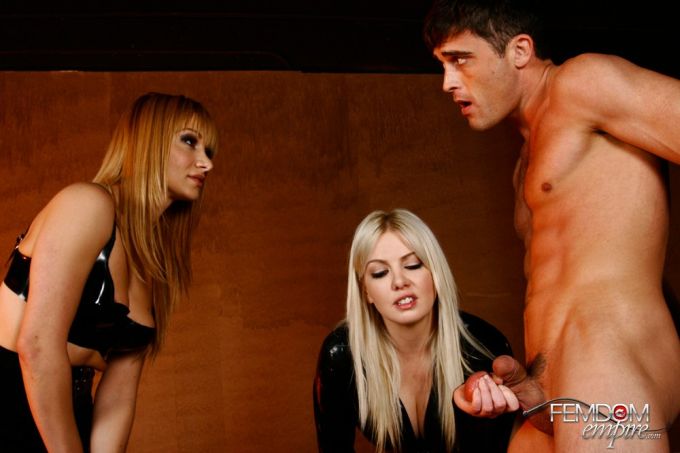 This is from a different Femdom Empire scene with Lexi – no super glue involved. Although she does look like she's contemplating doing something equally dramatic with those balls.