Posts tagged
CBT

It's important that a masochist learns to scream correctly. Not to mention moan, whimper, flinch and wince. Volume or pitch isn't important, but consistency and honesty is. Anytime I play I'm trying to give good feedback about the intensity of the experience and what headspace I'm in. It's not like I get hit and then think "Hmmm, that feels like a level 7 moan. And maybe a level 5 flinch." Instead I aim for a natural transparent reaction, and to resist the urge to occasionally exaggerate my response in order to control the scene. When the intensity is ratcheting up it can sometimes be tempting to do that and get ahead of what I know might be coming.
Of course, an expert domme can normally accurately assess just how painful her actions are and how genuine the reaction to them is. For the less experienced then help maybe at hand. It turns out that computers can be amazingly good at judging how genuine a reaction to pain is. According to this article, when shown video of people experiencing or faking pain, humans were essentially hopeless at guessing which was which, while computer software got it right 85% of the time. I find that an astonishing number. It would be interesting to put a selection of dominants through the same test and see if they were any better at spotting the fakers. I also wonder if adding sound to the test would have significantly improved the score for the humans.
Apparently one of the best indicators is the dynamics of the mouth opening. I'd guess this scene would provide some useful training data for the software. I don't think he's faking it.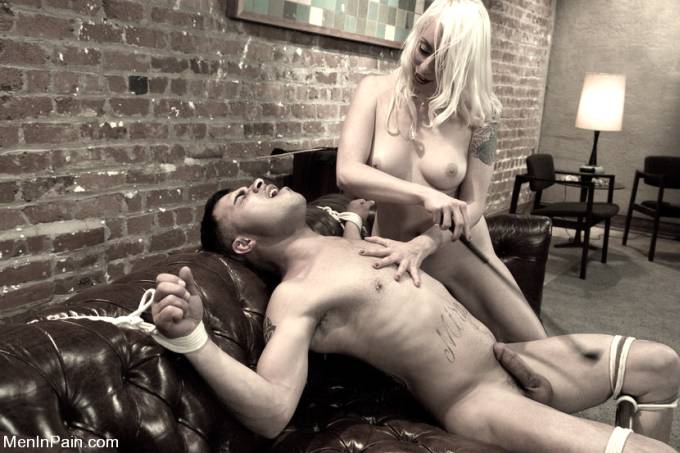 This is from the Men in Pain site. I found it on the Alternative Femdom tumblr.