Physical mementos of sessions are nothing unusual. Over the years I've had all kinds of marks, bruises and tender parts to admire after our play has finished.  Tonight is a little different, as I have a light but persistent tingling sensation in my nipples and genitals. It's almost like a very gentle electric current is being applied.
This tingling comes courtesy of Ms Savannah Sly and the carefully cultivated stinging nettles from her garden. The odd thing is that in our session together the sensation only seemed to last a few minutes from the initial application of the nettle leaf. It was fairly intense, particularly when applied to the glans, but relatively brief. Only at the end, when cleaning up and getting dressed, did awareness of the tingle return. I guess the brain can only focus on so much at once, and all the pinching, biting and medical stapling that Savannah was doing quickly overtook the tingling.
Allegedly yogurt or apple cider vinegar are helpful in relieving the effect. I was tempted to experiment and post the results, but in the end I was just enjoying the tingle too much. It was a nice reminder of a very fun session.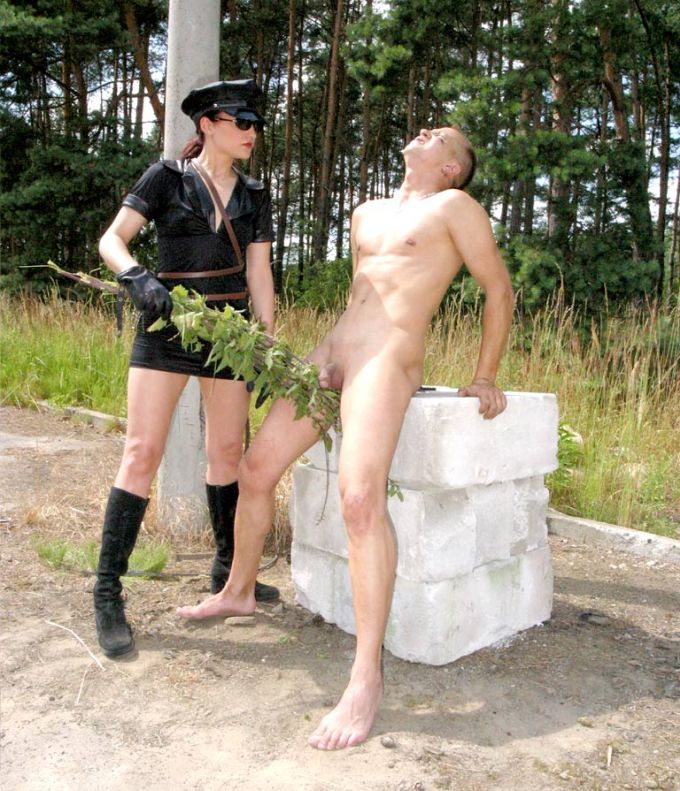 Fortunately for me, just a small number of nettle leaves were involved in my scene. It wasn't the enormous bundle on display here. That looks like it'd cause a bit more than a tingle.
I believe the original site this image is from has ceased to exist.