The New Orleans Dominatrix Convention is coming up in October. Specifically it runs from the 4th to the 8th. I'm sadly not going to be there, but if you can attend, you might want to look out for a Second Line Parade that's being organized. It has been put together by Simone Justice to remember and celebrate the lives of people the BDSM community has lost in recent years. As their press release says…
More than 100 dominatrixes will strut The French Quarter dressed in full fetish regalia comprised of leather, latex and thigh high boots while dancing to a brass jazz band, waving parasols and handkerchiefs.

The second line parade is a uniquely New Orleans tradition, held for many kinds of occasions, and anyone on the street is welcome to join in the revelry.
You can read more about this New Orleans tradition here. It sounds like this one should be quite the event. If you know of anyone you think should be specifically called out for this memorial, then Simone Justice has been collecting suggestions.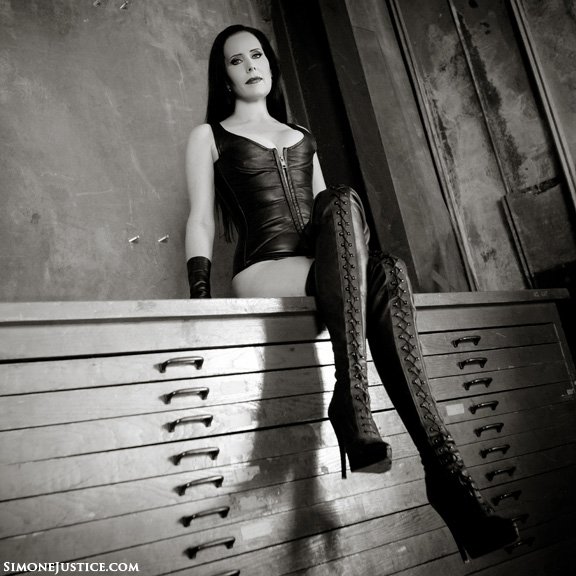 I've no idea what fetish outfit Simone Justice plans to wear for the parade, but based on this image, I'm sure any attendees will be in for a visual treat. If you're interested in seeing her in her professional capacity, her main site is here.