After yesterday's post, which talked about sexual orientation and BDSM, I did what I should have done right from the start and searched for other posts on the topic. That led me to this excellent one by Clarisse Thorn. I think she covered the complexity of the discussion rather well.
To this point I've tended to think of sexual orientation as being specifically about what gender someone is attracted to. Not because I believe that BDSM isn't an intrinsic part of some peoples identity. Just that the common and accepted usage of sexual orientation is around gender, and I don't like overloading terms unnecessarily. However, I did find one of the comments in Clarisse's post particularly interesting. It quotes Charles Moser and lists the factors he believes makes up an orientation…
Lifelong – Difficult to Suppress
Prepubertal Recognition
Interest Despite Aging
Immutable, but Fluid
Emotional Price to Do or Not Do "It"
Lust – Specifically and Especially Sexually Arousing
Effect of Testosterone/Anti-Androgens

One does not have to satisfy all 7, but they distinguish a "lesser" sexual interest from an orientation. It also means that not everyone who does a behavior (even repetitively) has an orientation. Also, an orientation can satisfy less than 7, but it is hard for me to imagine someone who satisfies all 7 not having an orientation.
I'm not quite sure what he means by the one on Testosterone, but when it comes to my BDSM interests, I'm batting 100% on all the rest. I think they make for an interesting checklist to consider.
Of course, if the complexity of the human condition is all too much for you, becoming a coffee table is always an option. I'm pretty certain they don't have a sexual orientation.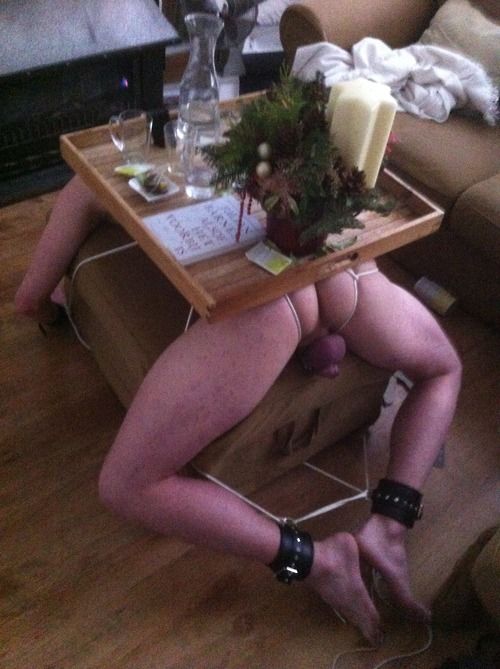 I found this on the Undiscovered Limits tumblr.