I've always been a fan of Madame Loreen's work at OWK. She manages to blend elegance and sadism to excellent effect. I've got an old VHS tape of her movie 'The Revenge' lurking around in a drawer somewhere that was a longtime favorite for its caning and whipping scenes.
However, as I've posted before, she occasionally features in some slightly less than conventional shots. I'm not exactly sure what the animal in the image below is, or why she has it, or what she plans to do with it. I'm guessing that it's just a pet that the photographer happened to snap her with between scenes. But this is definitely one of the more curious femdom images I've come across. Maybe she's a nihilist?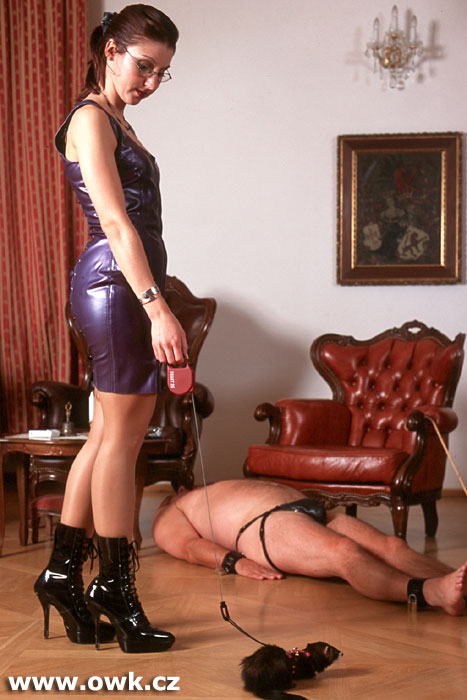 If you're interested in seeing more of Madame Loreen in slightly more conventional scenes, the OWK cinema site has a collection of her movies.