When I saw this image I instantly thought of a post I'd seen from Cybill B Troy. In it she'd proffered an apology to her first boyfriend, a young man who probably didn't realize quite what he was getting himself into. You can read the whole thing over here, but a little excerpt should give the general idea:
Started thinking about that first boyfriend of mine, that sweet sheltered boy, how long did it take him to realize that it probably it didn't HAVE TO hurt, that it wasn't exactly typical high-school fraternization to be watching Irene Boss videos after school while I tried to sneak a finger into his ass and see how far down his balls could stretch?
Of course for some of us that sounds like a magical high school romance, but for her first boyfriend, and the young man in the picture below, the magic is probably less obvious. You can't see much of his expression in the image, but the wide eyed look tells me he's probably having second thoughts about playing with anal beads. In contrast, she looks both intrigued and amused by the effect of her exciting new toy.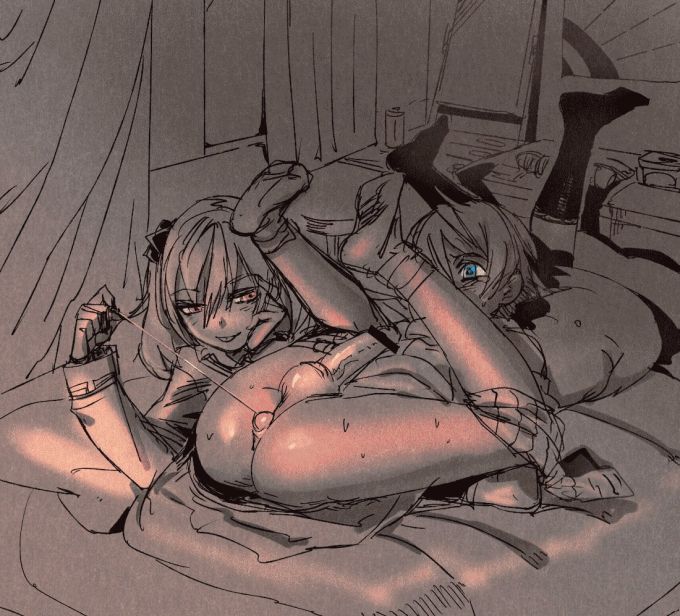 I'm afraid I don't know the artist. I came across the image on the snail meilk femdom image board.