This is an image from an artist known as mamabliss. I find her an intriguing artist in a number of ways. Her drawings have a real fluid and dynamic feel to them. There's not a lot of fine detail, and they can have an abstract almost surreal feel to them at times, but they pack a big visual punch. A mamabliss drawing is always immediately identifiable. She also works in fairly unusual and extreme genres such as vore, futanari, furry, animal transformations, giantess, breast enlargement, etc. She's certainly not what you'd call a mainstream erotic artist.
This is actually the first panel in a series of 18 drawings. Believe it or not things only get worse from here for the unfortunate male. Some very heavy CBT is followed by him being roasted and eaten in the final few panels! It's not exactly gory in its depiction, but it's certainly extreme. Personally I rather enjoyed it. For anyone else with equally warped tastes, the rest of the images are available in this gallery.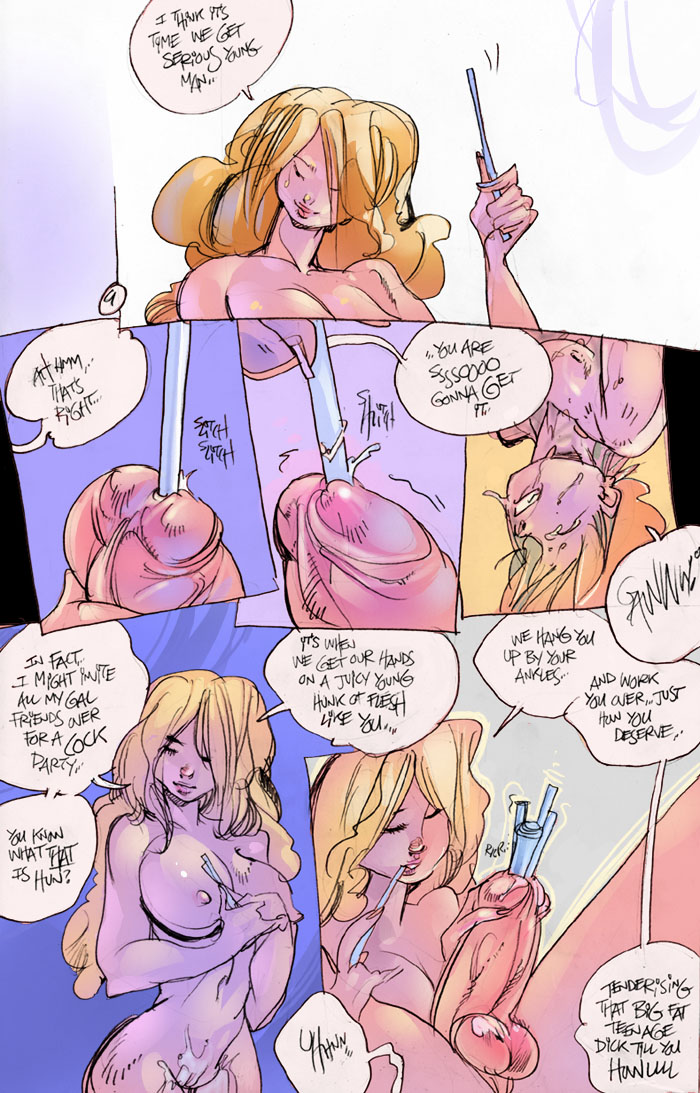 If you're interested in learning more, there's an interview with her here, and her main site has links to numerous free galleries and sub-sites.