I'm sure this is old news to most of my readers, but human sexuality is a strange and curious beast. What turns us on and why is a constant puzzle to me.
Take the image below. I was never spanked as a child, and certainly not with any kind of implement. Corporal punishment in school was long gone by the time I was getting into fights in the playground, and my parents didn't believe in beating children. I'm also fairly certain I didn't interact with any strict women in short skirts and high heels. Everyone was far too sensible and boring for that. So how come the image below gives such a strong twist of excitement deep inside of me? And in fact has done since I first saw it many years ago? There's something very attractive about the nonchalant but confident way she's sitting, just waiting, casually holding the hairbrush. It's a pose that manages to be very appealing despite not being grounded in any 'normal' experience (excluding BDSM play).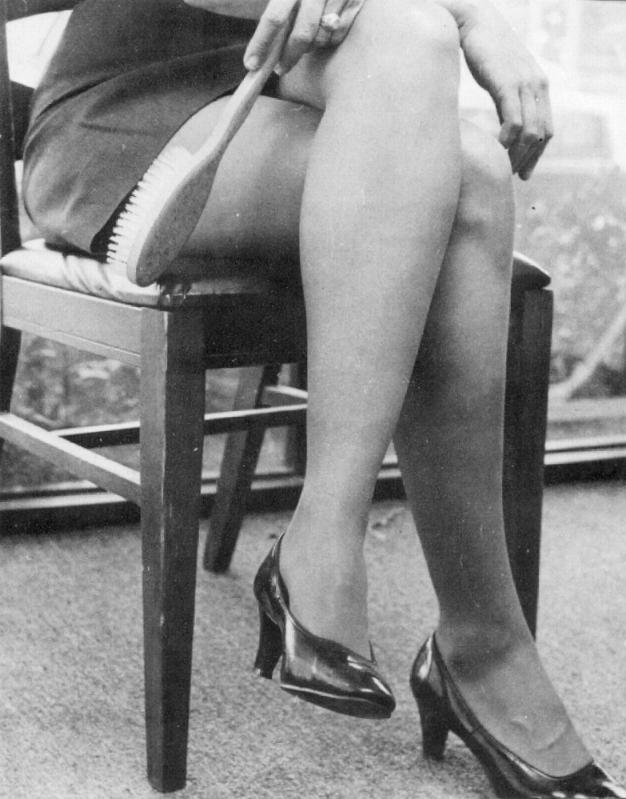 This is an old shot from Ma'am magazine, a short lived publication from Leda back in the 90's.