I debated about posting this particular image for quite a while. TS women seem to provoke a fairly strong reaction in some people, and I'm not referring to the good type of reaction. I've been surprised in the past by the hostility I've seen displayed from kinky subs on forums and message boards towards the idea or existence of TS dommes. However, after considering the relative pro's and con's, I came up with what I thought was a decisive argument. Namely – "Goddamn it, this is my blog, I like it, I'll post what I like."
I have to admit I was also prompted to post it from a comment by Orlando on his 333images tumblr blog, where he claimed a lot of the models in TS porn were being exploited in a particularly twisted way. I normally enjoy his images and comments, but this one bugged me slightly. Alarms bells always go off for me whenever I hear someone outside a particular group claim exploitation on behalf of that group. And I think it's particularly difficult to make a claim of exploitation when you're talking about consenting adults voluntarily choosing to be paid to perform safe (albeit sexual) activities. Which isn't to diminish the problems or obstacles TS people face. But I think it cheapens and devalues the real sexual exploitation that's out there (trafficked women, third world sex tourism, etc.) if you employ the term widely and carelessly.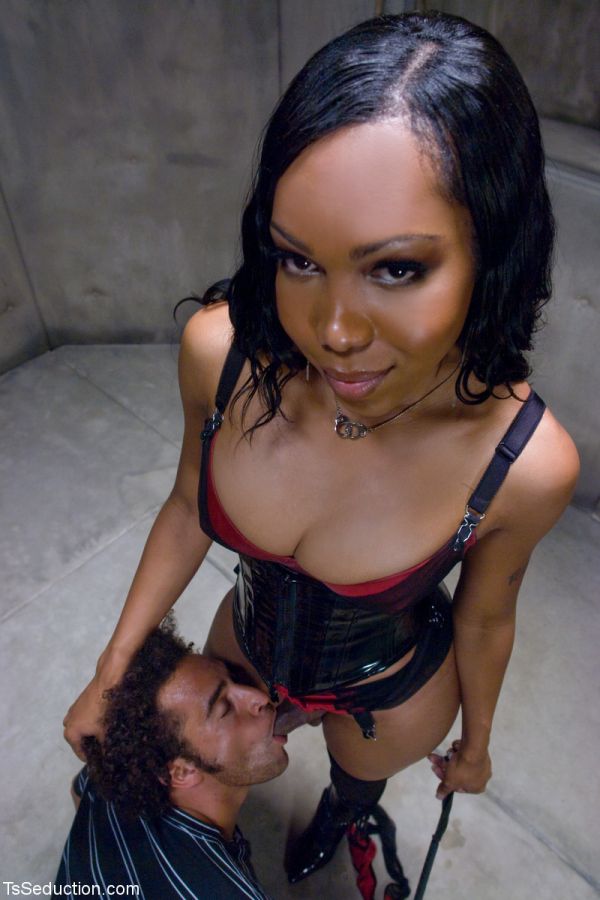 This shot is from the TsSeduction site and is from a shoot featuring Sexy Jade and Le Rock. It's available either as part of their subscription package or can be purchased as an individual shoot.