Much as I enjoyed the scene portrayed in my last post, I'd be the first to admit that forced consumption of urine and cigarettes is not going to be to everyone's taste. So for a change of pace here's a fun little drawing I stumbled across.
They make a cute couple. Personally I like to imagine that it's drawn from the perspective of a male slave shackled and caged in a corner of the dungeon. While the mistress plays with her sexy new toy, he's going to be spending the next few hours in a horrible cramped and uncomfortable position. If he's lucky he may get to watch, but probably not.
I know Ms Marie has been on the hunt for a female sub to play with. I wish her luck with that. Perhaps one day she'll be able to post the equivalent image in photographic form from her Sissy's point of view.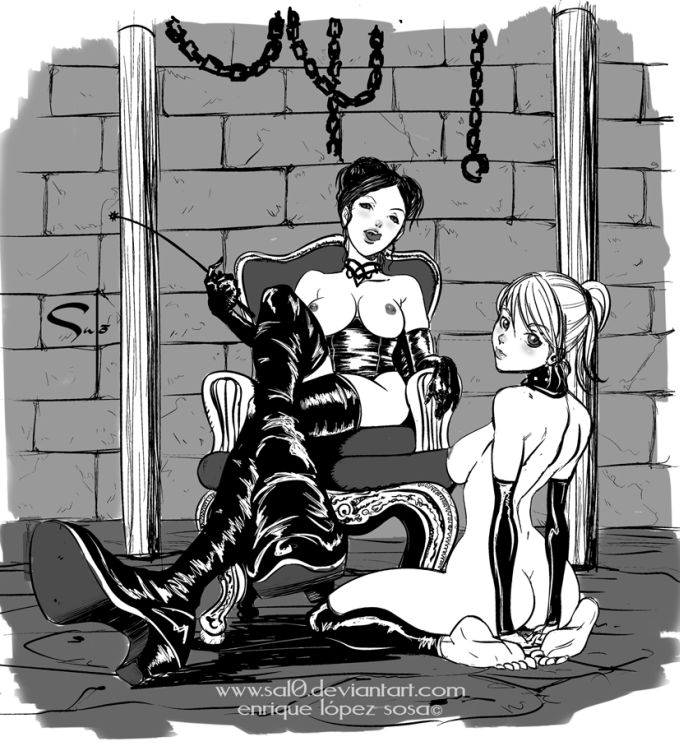 I found this on the snail meilk site, but it's originally from sal0's deviant art page. Sadly the rest of his images don't share this theme.