I'm rarely given to guilty introspection about kink. I can look at some pretty weird stuff (for example this or this) and be happy to enjoy it in an uncomplicated manner. I don't tend to try and analyze if liking it is weird or what it suggests about my internal mental health. But occasional an image or video will catch me off-guard and I find myself saying "hmmm, you're weird".
This image is a case in point. It's pretty straightforward. No extreme bondage, heavy S&M or consumption of strange substances. Just a man performing oral sex while the woman casually flips through a magazine. What makes it an exciting image is the fact she's ignoring him. A very intimate act has been reduced to a servicing function. He's not only objectified, but he's even become an object she's not that interested in. So in looking at this I'm getting turned on by somebody paying no attention to somebody else. Weird.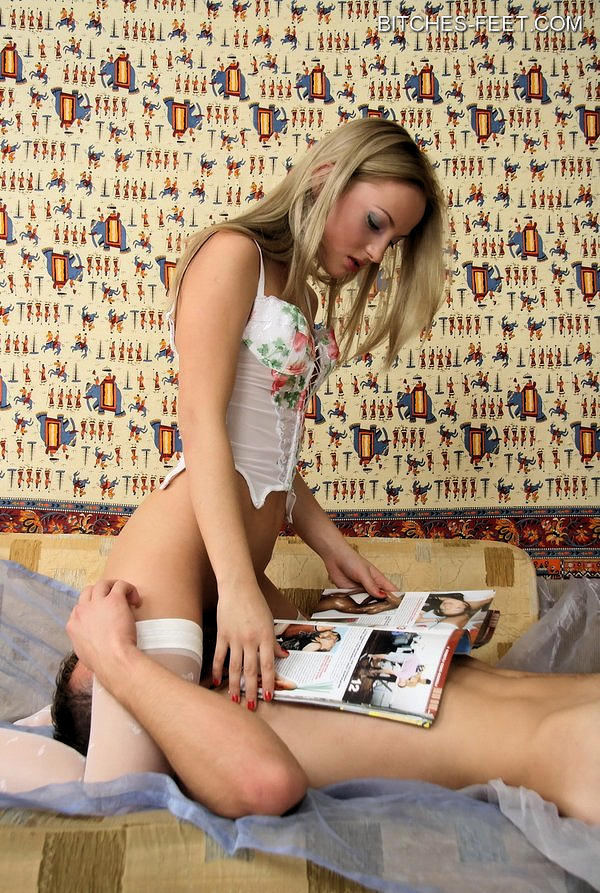 I found this on the 'call me Miss' tumblr site, although obviously from the watermark it's originally from the bitches-feet site.