I thought I'd continue my previous post on the incompetent domme and the site she shoots for with a few follow-up thoughts.
Firstly, always be alert for warning signs in any kinky interaction – whether it's playing in person or simply buying someone's BDSM porn. I remember seeing the site in question advertise for film slaves with the condition that they'd only waive the usual session fee if the slave didn't use their safeword. That's obviously a horrible incentive structure. The submissive is liable to push beyond safe limits to avoid paying and the domme is encouraged to push hard in order to save the company money. I should have called them out when I saw that, but somehow it slid past me at the time.
Secondly, be smart about where you consume porn from. If you like a lot of low risk activities, then it probably doesn't matter who the domme is. Femdom Empire features a lot of crossover models from the regular porn world,  but they tend to stick to activities like pegging, foot worship, facesitting, tease/denial. etc. I've never seen them do extreme scenes that create non-trivial risk. On the other hand, if you're more into things like impact play, heavy bondage, CBT and medical play, then pick sites that feature a lot of well known pro-dommes. For example, The English Mansion site definitely features edgier activities, but it's also run by a well known domme and features a lot of top professionals.
Finally, if you're a submissive, don't think you can delegate all safety concerns to the domme. Playing safely is a joint responsibility. If you're concerned about raising issues mid-scene – which I'll admit can be difficult – then build into more intense play slowly over time. That makes it much easier to adjust course or raise concerns between sessions when you're in a clearer headspace. I'd rather look forward to playing again and pushing just a little further than leave a scene with an injury or a messed up mental state.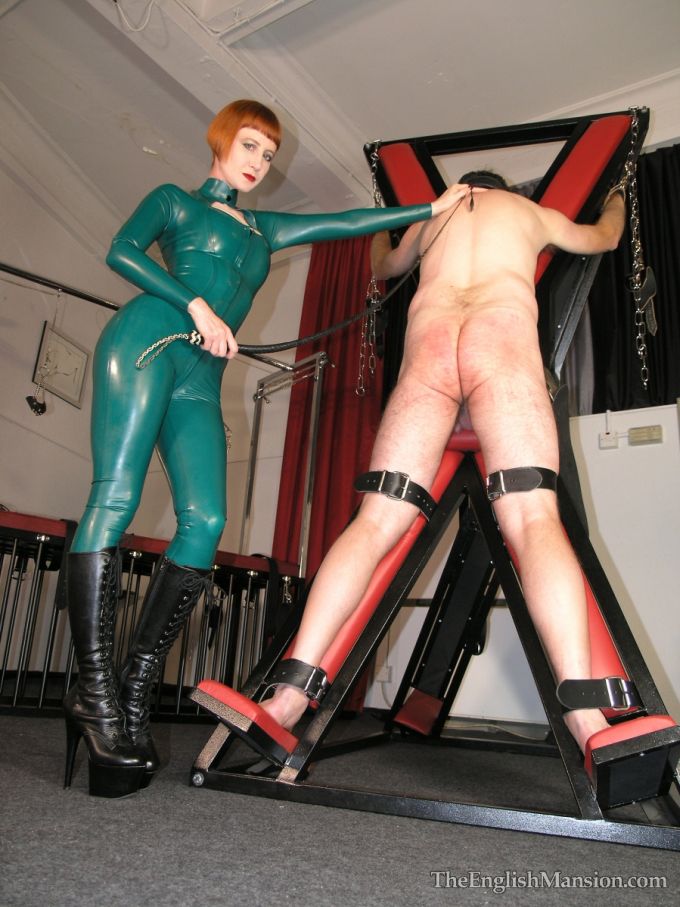 Talking of the English Mansion, heavier activities and professionals who know what they're doing, here's Domina Liza in a shoot for them. She's certainly someone who knows how to correctly wield a single tail.