I normally don't post images that feature the cliche of the domme staring into the camera while also engaging in a scene. I understand the idea – allowing the viewer to feel engaged with the domme while also enjoying the activity – but the images always feel very fake and disconnected to me. They emphasize the presence of the photographer and reduce the D/s chemistry.
I'm going to make an exception for this image. Firstly, because his expression and that little raise of his left leg is very cute. Secondly, because I imagine her expression is less a fake stare down, and more a sense of pride.  She's totally pulling off her look and also nailing his ass. I'm not left thinking how fake it seems, but more that she's proud of delivering a great moment on camera.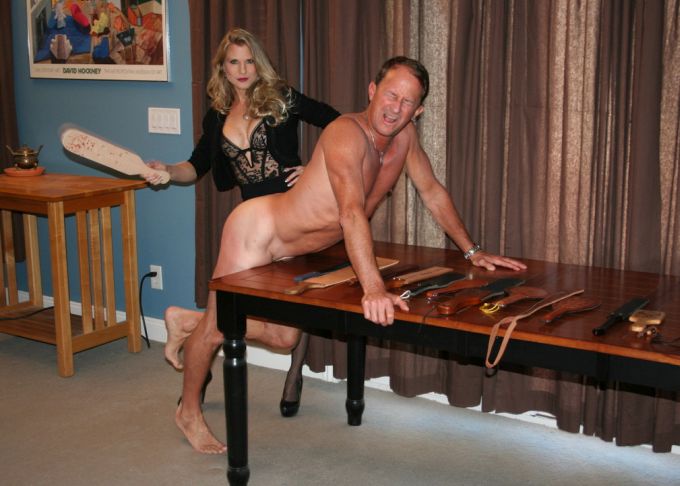 I believe this is from the Shadow Lane site.