While I'm on the subject of unusual dungeon equipment, here's an interesting bondage box from the English Mansion. I've never seen anything similar in any playspace I've visited, which, now I think about it, seems kind of surprising. I imagine it'd be quite a head trip and it doesn't look too hard to manufacture. Although maybe it would be tricky to use? You couldn't really wrap someone in place, so you'd have to wrap them first, and then somehow get them into the box. Of course you could always use a leather body bag with it rather than mummification, combined with packing material to pad for different body shapes.
I love the objectification element of it, although I'm not sure how my mild claustrophobia would cope. From the clasps on the side, I assume there's a lid that would go on. That's simultaneously hot and scary.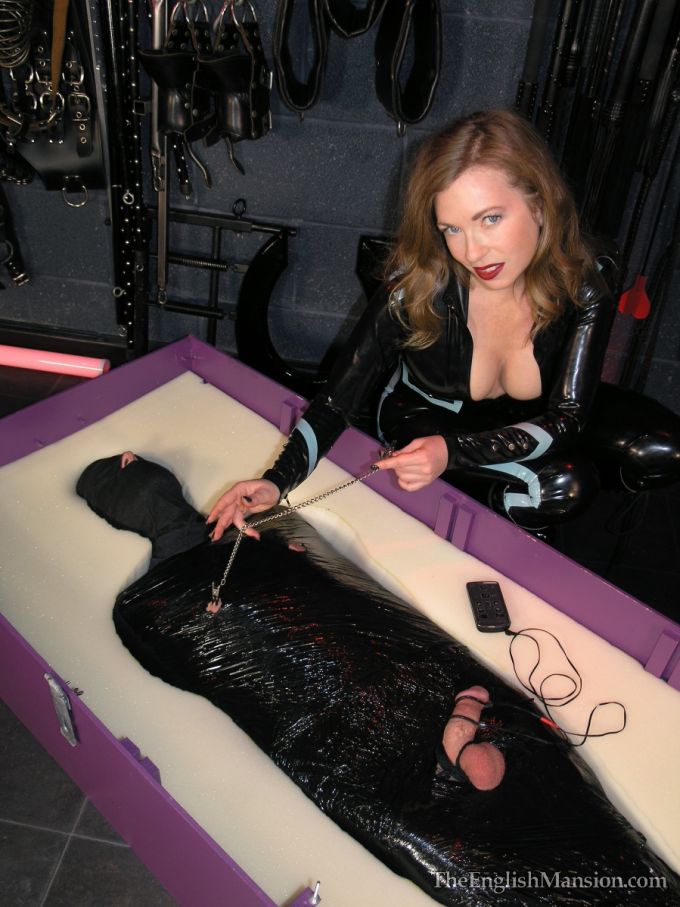 The lady on the other end of the nipple lamps is of course Mistress T.