I hadn't intended a second post on books, but then this Daily Beast article popped up on my radar and I couldn't resist featuring it. The book being plugged in it is 'The Ultimate Guide to Bondage' by Mistress Couple. I'm sure the book is great, but what really caught my eye in the article was the broader value of kink and bondage that Mistress Couple describes, outside of simple sexual pleasure.
She talks about how consensual bondage helped her work through some traumatic experiences of her own, overwriting the negative with the positive. She also emphasizes how being vulnerable in safe situations can make you stronger. The article finishes with a lovely story of a nervous couple trying out bondage together at La Domaine Esemar. It's not exactly a happy femdom story, given the woman ends up being tied, but it certainly comes across as a happy kinky story.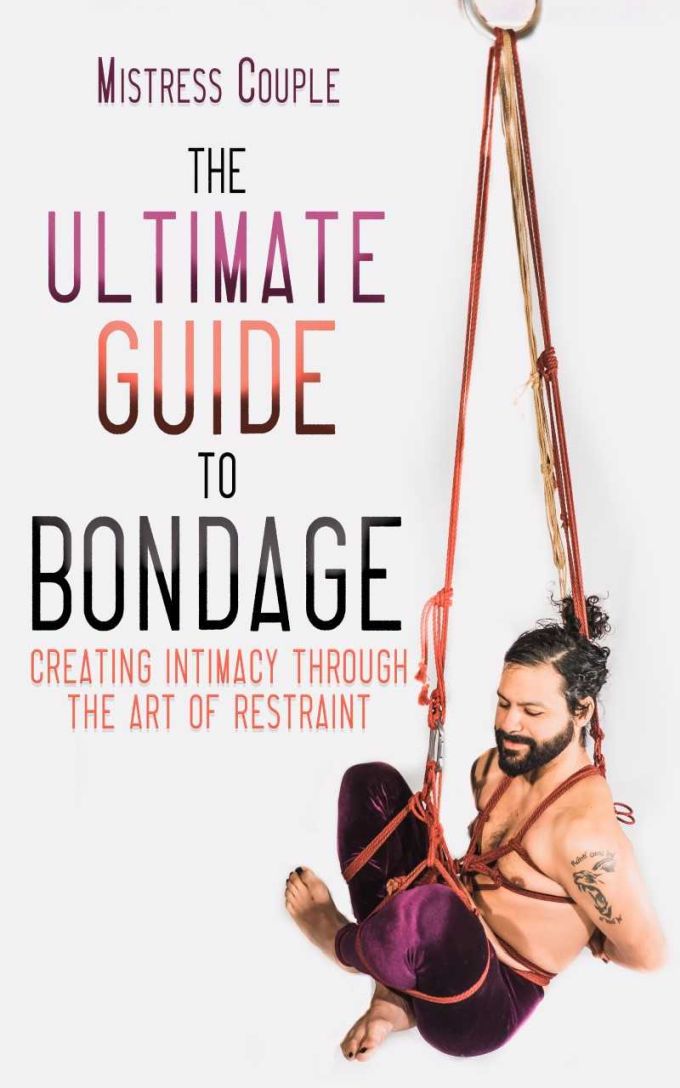 Mistress Couples Ultimate Guide To Bondage comes out on Dec 11th, just in time for Christmas shopping. Caveat Emptor – I've not read it and know nothing beyond what the article and Amazon page tells me. However, given the background and skills of its author, I'd expect it to be well worth acquiring. Plus, it's nice to have a bondage book where the cover image is a bound naked dude, rather than the usual lithe lady.