Mistress Evilyne has put up an excellent and very personal post on Whorearchy, the shaming of female desire and what sexual acts are appropriate for a dominant. Hint: It's whatever they damn well decide. As she concludes the post with…
As long as you are not hurting anybody either physically or mentally, then go ahead and do what you want to do! Be you and rock it! And don't let anyone shame you or tell you that they are better than you.
It's a topic I've touched on before. The last time, in a post entitled Demarcation, I linked to writing from Domina Victoria Rage and Mistress T that made similar arguments. As I said then, I think the legal issues of sex work to tend to distort not only the topic, but even our ability to discuss it openly. For example, I wouldn't discuss a pegging session here unless the pro-domme in question was publicly open about offering it on her site. Just penetration alone can be problematic legally, let alone if you throw an orgasm or two into the mix.
Theoretically this is only a problem in the professional realm, but in reality I think it tends to spill across all of femdom. Lacking other strong cultural models, people take cues from porn and pros. So we end up in this fucked up situation where patriarchal laws distort professional femdom, and patriarchal norms suppress other representations of femdom, and ultimately the distorted former being an outsized influence on the latter.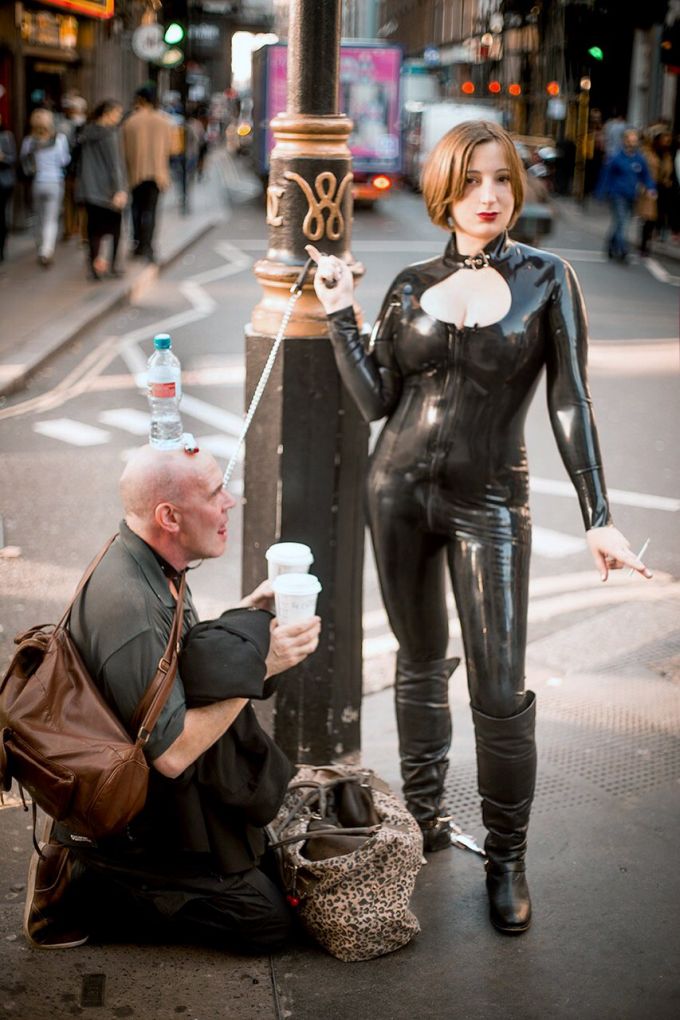 This is Mistress Evilyne enjoying some public humiliation play. She's a London based pro-domme.