Courtesy of the Whores of Yore, comes a brief but fascinating history of cunnilingus. As you might guess, given thousands of years of patriarchal societies, it has not generally been a positive history. For the ancient Greeks it was
…generally regarded as something repugnant, used only by lesbians, and weak men whose erection had failed them. The fear that the penis is being replaced, or is not 'enough', is palpable.
That observed fear is an interesting one, given the prevalence of cunnilingus in submissive male fantasies. There's obviously an element of service  and worship associated with it, but I wonder if for some men there's also a coupling to kinks around inadequacy and humiliation?
My favorite part of the article is learning that in Sanskrit the word for the clitoris translates literally as 'umbrella of the god of love'. That's a lovely phrase I won't forget in a hurry.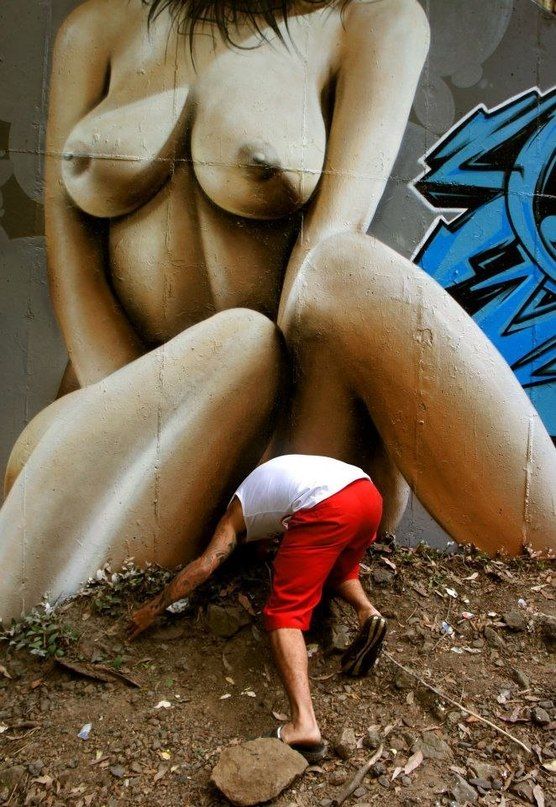 This gentleman may end up with a little more grit on his tongue than is usual after oral sex. Sadly I've no idea who created this wall art or where it was painted.