I've been decorated before in sessions, but never anything quite like this beautiful shot. It's by Asha Luna, a Melbourne based domme, using flowers her submissive brought to the session.
Being used as a canvas is not something I ever particularly fantasize about, but it's always very hot when it happens. The submissive is simultaneously the focus while also being objectified. An essential part of the art but also just a mechanism for the domme to express herself. For that reason I never really request it as a style of play, as it seems too personal to do so. It has to be something triggered by the domme and her creative spark.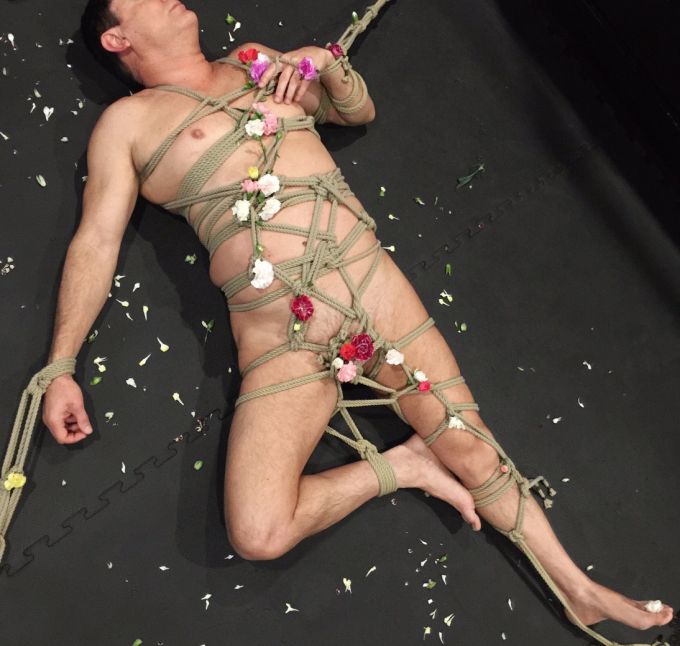 Mistress Asha Luna's professional site is here and her twitter feed here.