The vast majority of tumblr sites are simply content re-blogged from elsewhere. For sexually explicit tumblrs I suspect that 99.9% of them fall into that category. It's therefore nice to find (or be pointed at) a site with original content, particularly one featuring photographs. In the femdom realm, that's even rarer than sites featuring original drawings and illustrations.
The site in question is 5-inch-and-more aka High Heels & Fetish. Stylistically and thematically it has pretty narrow focus – high heels, boots, legs, stockings and kneeling men, all shot from the waist down. It'll probably only appeal to a subset of readers, but I suspect those that do like it, will like it a lot. It certainly captures a very specific fetishistic view.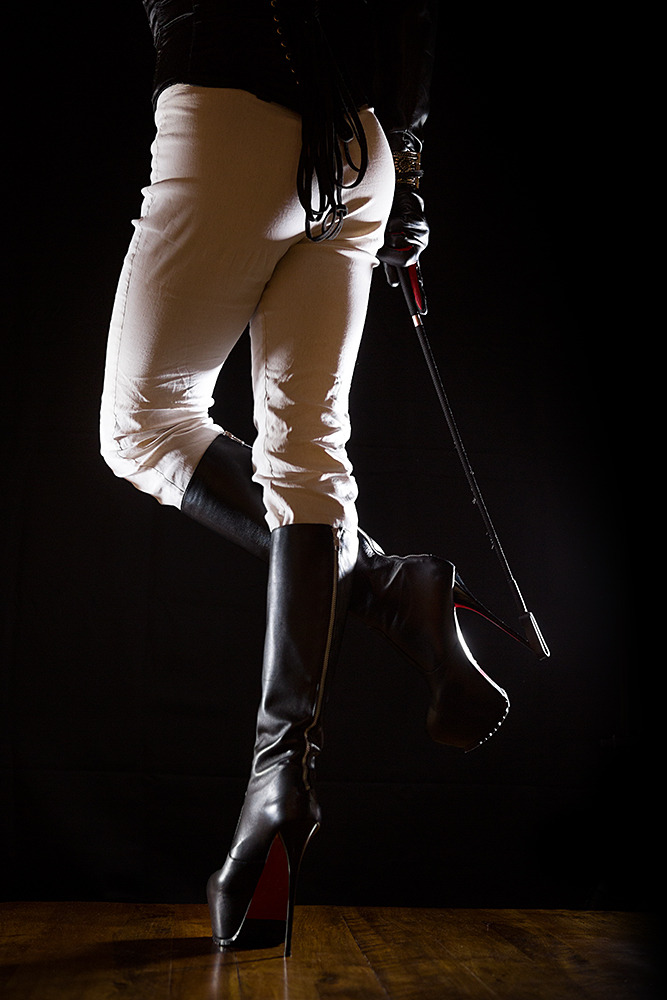 This image is from this tumble post. I'm afraid the site doesn't give any background details on its creator. The imagery might not be entirely my personal kinks, but I have to applaud whoever it is for the time and effort taken to create and share such quality content.