I had to employ the services of a lawyer recently. It wasn't a major legal entanglement. Just papers I wanted reviewed before I filed them. Her fee for the work was $250 per hour. Oddly enough, that's around the average fee per hour for a pro-domme in Seattle. That fact got me thinking about the contrast between the work. Actually, if I'm honest, the fact she was attractive, forceful and wearing knee high brown leather boots got my mind initially moving in a certain direction. The hourly rate just sealed the deal.
My legal session was conducted in a standard office. No fancy equipment, sound proofing or leather wrapped furniture required. After I left, I'm pretty certain she didn't have to spend time rubbing everything with alcohol wipes and autoclaving the pen I used. Nor did she have to invest a highly specialized wardrobe that she can only wear to work or to secret lawyer parties. Touching was limited to a couple of handshakes and, despite a very warm office, I kept all my clothes on.  At no point did she have to deal with a naked me in her personal space. Her only risk was paper cuts and possibly boredom from answering my dumb questions. Safewords weren't required, and there was no chance of me asking her to undertake a dangerous legal maneuver that could have landed me in hospital and her in jail. I don't know what her inbox looks like but I doubt it's full of dick pics, badly written kinky fantasies or guys suggesting if she was a real lifestyle lawyer she'd work for free. Scheduling didn't involve intricate planning to avoid clients bumping into each other and her firms web site didn't require dozens of up to date professional photographs of her brandishing a pen and looking stern. Oh, and I could pay with a credit card, because banks don't mind taking money from lawyers.
I could keep going, but I think my point is made. I'm not going to claim that visiting a professional domme is cheap, but it is good value. You get a hell of a lot for your money. Rates may be charged by the hour, but there's an awful lot that happens both before and after to make those great moments in a session possible.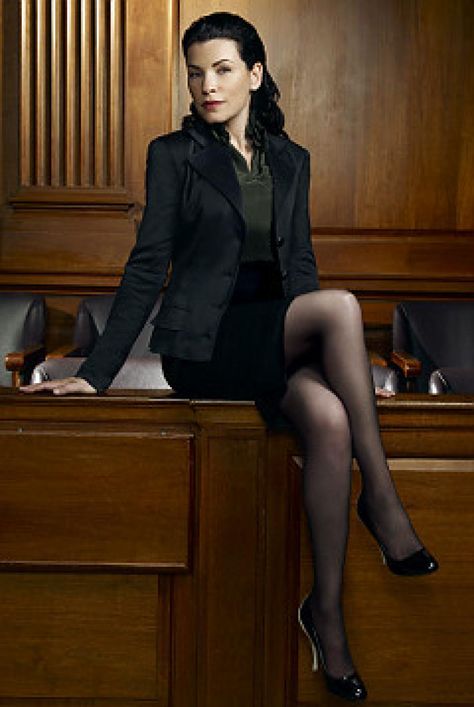 This is the actress Julianna Margulies who plays a lawyer in the series Canterbury Law.