Humiliation types scenes in public spaces are pretty common in Femdom imagery. I'm sure you know the type of scene I mean. There's a domme in sensible clothes leading around a submissive in slightly less sensible clothes, while random bystanders look on with varying degrees of amusement, shock and puzzlement. Something like this one.
It's not really my kind of scene, so I was therefore pleased to see an alternative variation on a public scene in this post from Miss Ava Zhang. It features Miss Zhang and Domina Dia Dynasty cruising around NYC in shiny rubber suits. No humiliated submissives in sight. Just two dommes having fun in great outfits. Amusingly the only place they weren't welcome was a kinky whip cracking meetup in Central Park, where apparently whip cracking and hot dommes in latex was just too much fun to have all in one public place.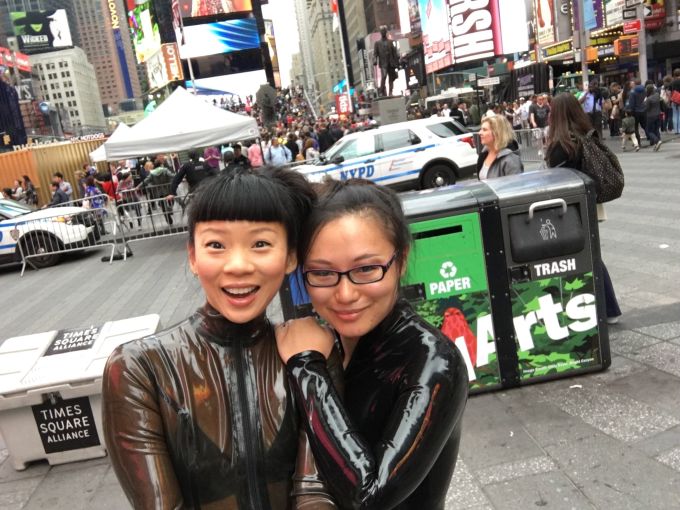 You can see more images from their NYC adventures in the post here.