My previous pegging post got my pondering the peg.  Specifically, why I so rarely request it in a pro-domme session, despite the fact I love the sensations and dynamic it can create. It's sexy as hell, yet I ask to be whipped, pierced, cut and burnt far more often than I ask to be penetrated.
Partly it's down to the huge variability in what dommes expect by way of preparation. Some are happy to grab their strap-on at a moments notice, others send a lengthy list of preparations that feature a schedule for enemas and eating. I never know which it's going to to be, and I never fancy having to deal with the detailed preparation. It's always worked out just fine for me without it, but I don't want to have to argue that fact or deal with squirting water up my ass.
Mostly though it's due to the type of anal play I like. I might be a masochist, but pegging pain is not fun. It's a red flag, stop the ride, I want to get off, type situation. So the whole pegging porn thing of "I'll fuck you you up, split you open and ravage your ass with my enormous strap-on" really doesn't work for me. Penetration is enough in itself. I don't need to be jack hammered by a knobbly traffic cone to get into the submissive headspace.
I like pegging to be intimate, sexual and pleasurable. And while those things are not always mutually exclusive from professional domination, they're not typically what  a pro-domme offers. They're certainly not what I feel comfortable putting on a session request form. So pegging remains an occasional treat to indulge in when the chemistry is right.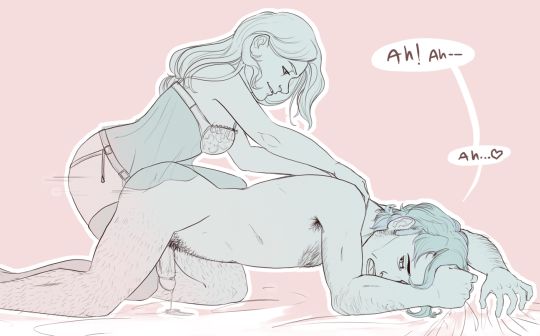 I'm afraid I don't have an attribution for this image.