I've been a fan of Dan Savage ever since moving to Seattle and discovering his column in The Stranger. A recent interview with him in Refinery29 caught my eye for this quote…
Sex always wins. Sex is more powerful than you are. Sex is 500 million years old. It built us and it will build whatever comes after us. People like to pretend that they're in charge of their desires or their sexuality, and they're not. You're in charge of how you act on them, but you can't dam it up.
One has to be a little careful with this kind of statement. I'm glad he added that part about 'how you act on them', because there's a danger that people can use the idea of sex being in charge as an excuse for all sorts of shitty behavior. However, that said, I do like the underlying message he's trying to get across here. We may control our actions, but our desires and sexuality flow from deep and complex forces that nobody fully understands. Trying to stop them or ignore them is pointless. Our goal should be to channel them into responsible and healthy actions that enable us to fully explore them.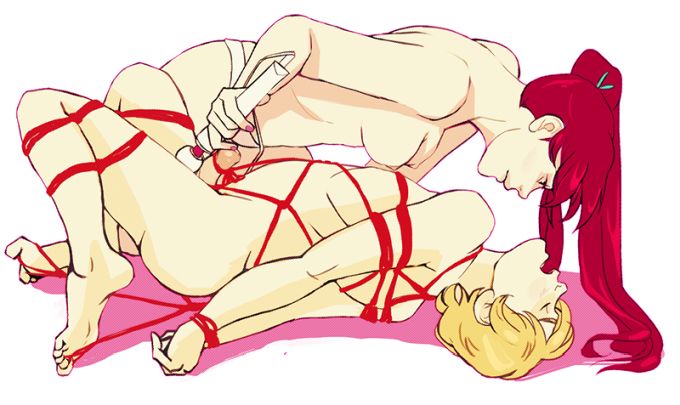 I'm afraid I don't know the artist who created this. I believe it's fan art of a couple of anime characters – Nagisa Hazuki and Gou Matsuoka.