I finally got around to watching the Bond movie Spectre. The film itself was entertaining enough (although not a patch on Daniel Craig's first crack at Bond), but I was very disappointed in the role give to the fabulous Monica Bellucci. A lot of the hype on the release had been around Bond finally sparring with a woman his own age and Bellucci playing a Bond woman rather than a Bond girl. Sadly in the movie she's a throwaway character with zero agency. In traditional Bond style he saves her life, seduces her, gets the information he needs and moves onto the next thrilling action sequence. Exit Monica for parts unknown.
Bond, as I should have guessed,ends up with the attractive blonde (played by Léa Seydoux) who is 17 years his junior. What a wasted opportunity. Ms Seydoux does a fine job, but it'd be great to see a Bond movie where the leading lady can match him for style, experience and character.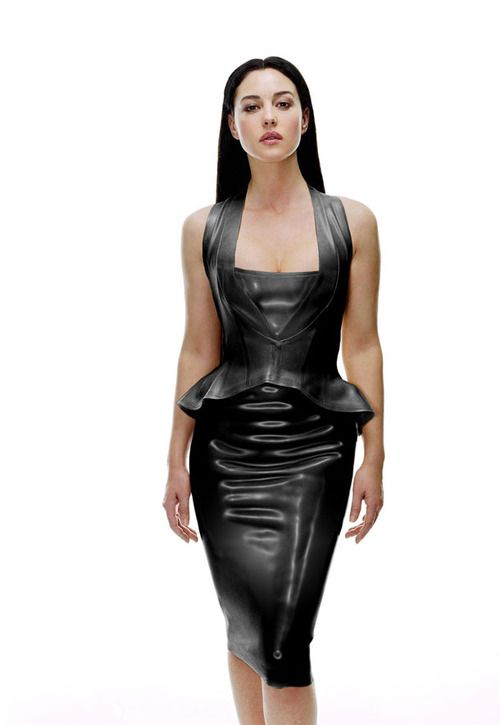 This is Monica Bellucci in a shot taken from her role in the Matrix Reloaded.