This is my 2000th post. I find that fact astonishing. I launched the blog in September of 2010, exactly 2395 days ago. That means I've average a post roughly ever 28 hours for the last 6 or so years. Putting it another way, estimating the average post to take 45 minutes, and assuming a standard 40 hour work week, I've spent just over 37 weeks on the full time job of blogging. As jobs go, it's certainly a satisfying one, although the salary of negative several hundred dollars a year could be better.
Thanks to everyone who has commented on the blog, emailed me, linked to me, written posts I've shared or published images I've used. Thanks in particular to all my readers. If nobody ever showed up, I doubt I'd have made it to 200 posts, let alone 2000. I hope I've added a little kinky happiness into people's lives over the years.
I'll probably do some more follow-up thoughts in a subsequent post. For the moment I'm just going to bask in the achievement of making it this far. For my 1000th post I featured the artwork of the talented Yumine Guo. Let me continue that tradition in post 2000. I'm feeling pretty pleased at making it this far, and here's a lady looking equally happy with herself.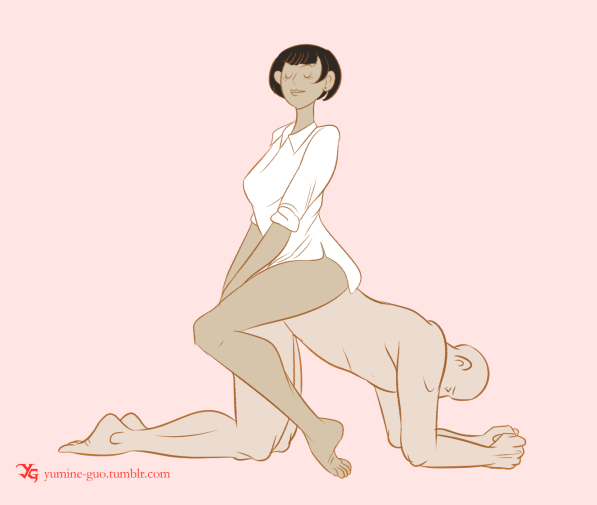 If you like Yumine's work then consider support her Patreon.