I think this falls into the strange but kind of cool category. Pole dancing requires incredibly stamina and athleticism. I can't imagine that doing it with a strap-on makes it any easier. I'm also not sure why you would, but I'm certainly not going to object.
Amusingly when I do a reverse image search for this, Google suggests the title 'hardwood' and then links to hardwood flooring. It is a kind of hard wood, or a hard pink something, but not quite the kind of hard Google has in mind. The search algorithm clearly thinks the floor is the most interesting thing about this image. AI has a long way to go.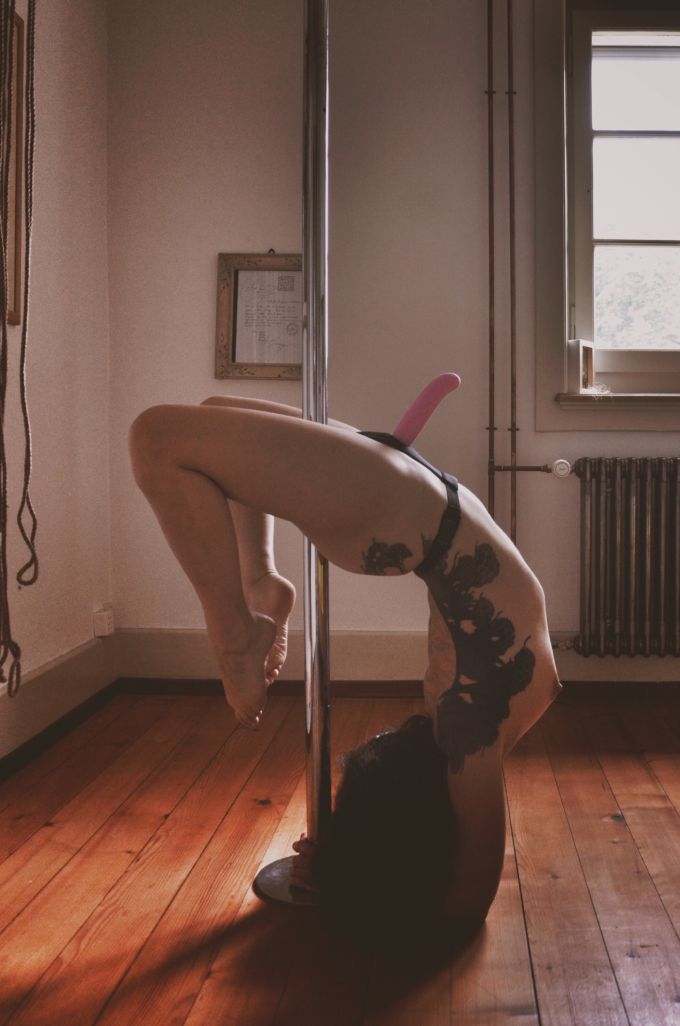 I'm afraid Google's search failure leaves me unaware of the source for this.