The contents of this article entitled 'Your brain on BDSM' (and this 2015 one it links to) will be old news to a lot of my regular readers. It talks about endorphins and hormones and all the good stuff that hot kinky play can create in the brain. I've covered similar ground in the past (for example here), but what caught my eye this time was this section.
They inferred from the study that the changes in executive functioning were as a result of the brain redirecting blood flow from higher-order functions to lower-order functions.
I'm not sure what the blood flow in my brain does in a session, but I am sometimes aware of what it's doing in the rest of my body. During really intense play, the kind that'll leave marks for weeks, I'll get tingling and coldness in my extremities. It feels like all the blood is getting pulled back from my limbs into my core. It's a really weird sensation. Obviously numbness and tingling can happen when restraints are too tight, but I've had this happen with no bondage involved at all. It's almost like my body is manning its defenses. It doesn't know what the hell is going on, but it's taking no chances. Get the blood to the critical organs and worry about those optional hands and feet things later.
This reaction isn't related to what's being hit, slapped or poked. It might be a CBT session, but the hands are the ones that lose the blood. It almost feels like the body going into shock, but in a fun sexy kind of way. Has anyone else experienced this? Or is my blood just really wussy?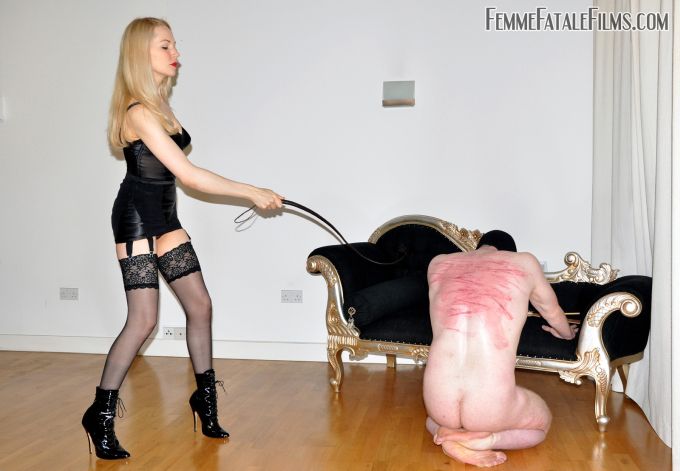 Here's Mistress Eleise doing the kind of damage that might cause anyone's blood to run and hide. This is shot for Femme Fatale Films.