In the early years of this blog there was a fair amount of discussion, in both posts, links and comments, about the validity and authenticity of professional domination. Some maintained that the financial aspect always made the D/s dynamic inauthentic. A few people even held that pro-dommes were a significant negative influence on kink and femdom and the community would be better off without them.
Over time that kind of discussion seems to have faded. Possibly I've convinced people that while the professional aspect certainly makes a difference, it's not the defining characteristic or necessarily a negative one. Possibly everyone who argued otherwise has got fed up and gone elsewhere. Maybe I'm just more sure of myself and therefore less likely to take offense and pick an argument.
If I was still regularly engaging in that kind of debate, then I'd certainly want to highlight a post (from 2015) by professional disciplinary Dana Kane on her relationship with one of her playmates Paul. It's entitled 'Can I come to your funeral?' and, as the title suggests, it's both a powerful and emotional one. It covers both the development of their relationship and what happens when Paul becomes ill. It's tricky one to summarize beyond that, so I'm not going to even try. Just go read it. I think it does show what a caring person Ms Kane is, how important kinky relationships can be to people, and also how complex and conflicted they can potentially be.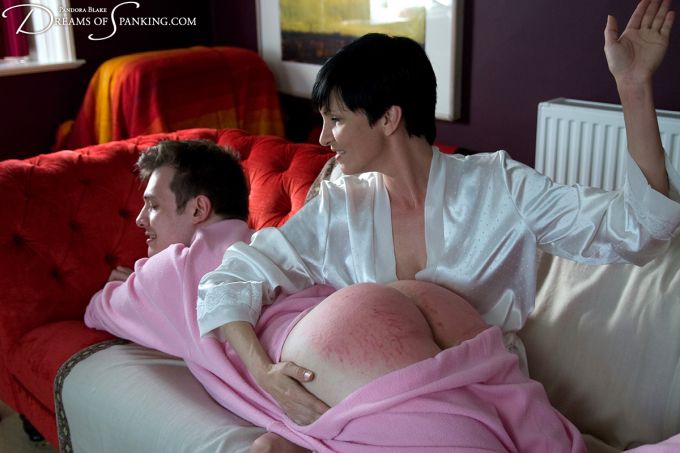 This image is of Dana Kane spanking Michael Darling for the Dreams of Spanking site.