I always find myself somewhat conflicted when I come to write about specialized femdom pornography that caters to certain fetish niches. On the one hand it's undoubtedly true that there's lack of good porn that captures the intimacy, sensuality and dynamics of femdom relationships. On the other hand, that doesn't make the sites catering to the more classic fetish niches invalid. I might wish there were more good French restaurants in my town, but that doesn't mean I should be mad at the Mexican restaurants. Particularly if they're really good Mexican.
The latest site that prompted this thought process is Perfect Villainess. As its homepage makes clear, it has a very specific focus – the classic femme fatale. For members there are lots of image galleries (200+) of attractive ladies smoking, brandishing guns, flexing crops and offering the camera smoldering looks. If that's your particular thing, then it's worth checking out. It's images only, and solo female only, but I think that works for these kind of classic shots.
In some ways this kind of site is the antithesis of what kinky porn used to be like 10+ years ago. I remember 'kinky' image photosets that would start with everyone in full fetish gear, and by image 7 of 100, everyone would be naked and screwing. That was very frustrating. Now it's a lot easier to find quality sites to scratch specific fetish itches. I can only hope the complexity, depth and variety in those niches continues to grow.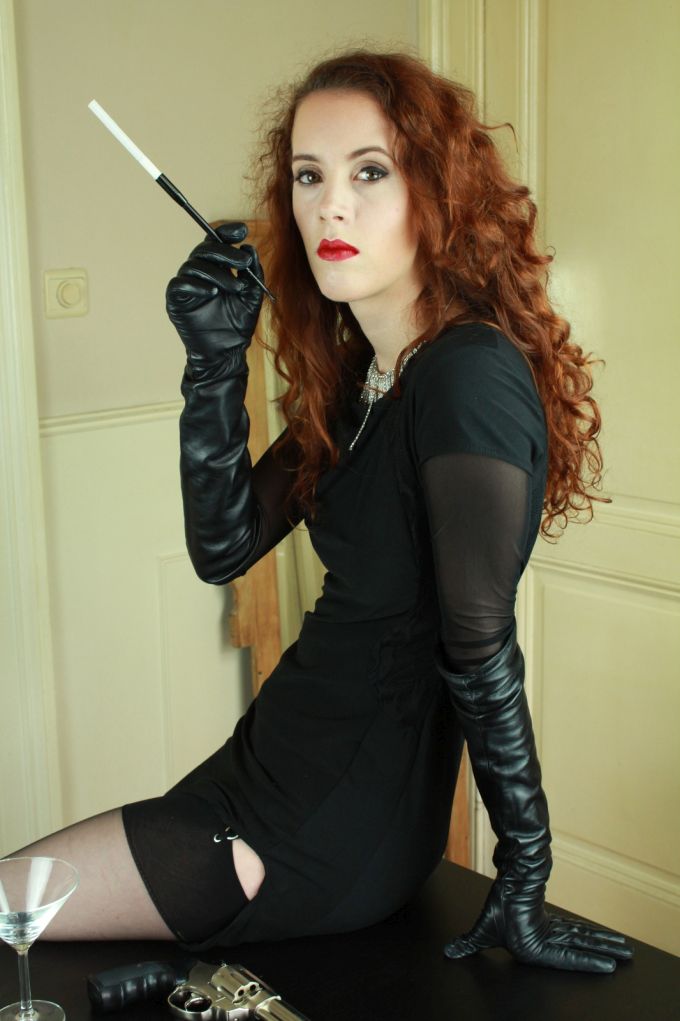 This is Letizia from a gallery on Perfect Villainess. You can follow their tumblr here.
Note the owner of Perfect Villainess dropped me a note and asked if I'd be interested in taking a look at it. I didn't get anything for writing about it, and I don't get a cut of anyone who joins. I was just interested in featuring it.