Excuse me while I indulge in another celebrity post. This time it's Kendall Jenner in an outfit that makes for a nice contrast to Megyn's one in yesterday's post.
The fashion pages horribly overuse the term dominatrix when it comes to outfits. If any female celebrity steps out in any random black dress or sightly racy boots they call it dominatrix inspired (for example). However, I have to give Kendall Jenner credit here, this is a pretty good domme get-up. She would not look out of place in a dungeon attaching nipple clamps to horny sweaty men.
Of course that's not say that you need to dress in leather or latex to have kinky fun or top someone. But I do think if newspapers are going to push the cliche of the dominatrix and her outfits, they should at least reserve it for people who have made some effort in that direction.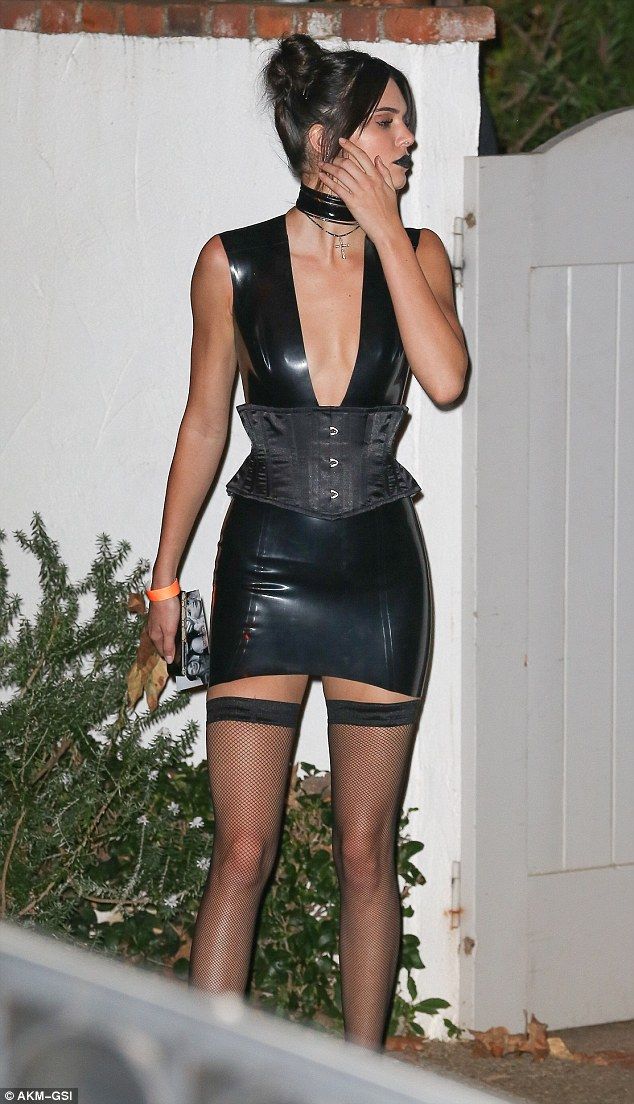 Image is from this Daily Mail article.