When a story about a dominatrix avoiding jail after a client died in a session originally surfaced in my inbox, I was pleased. Not for the dead guy obviously, but for the fact that she hadn't been unreasonably punished. From just reading the article title I assumed he'd had a heart attack or aneurysm and gone out doing something he enjoyed. Intense kinky sex can certainly raise stress and blood pressure levels, and having a play partner die would be traumatizing enough without adding legal entanglements. Now, having read the story, I'm not so sure. Jail seems like a pretty reasonable place for her.
The client contacted her to do breathplay, which is a reasonable thing in itself. The badness starts with him wanting to be made unconscious. It gets worse with the fact she agreed to do it when clearly neither of them had a clue what they were doing. It culminates with her helping him use tape and a noose to cut off his breathing and then leaving him alone in a hotel room for 30 minutes. Leaving someone alone is a big red flag in most bondage situations, let alone when breathing restrictions are involved. Stupidity like that really deserves some prison time, even if he was equally idiotic in instigating the situation.
Personally, I love breathplay. I've had some of my most intense sessions while experiencing it. But it was always with people who knew what they were doing, who kept a very close watch on my physical responses and where we could escape it in a second or two.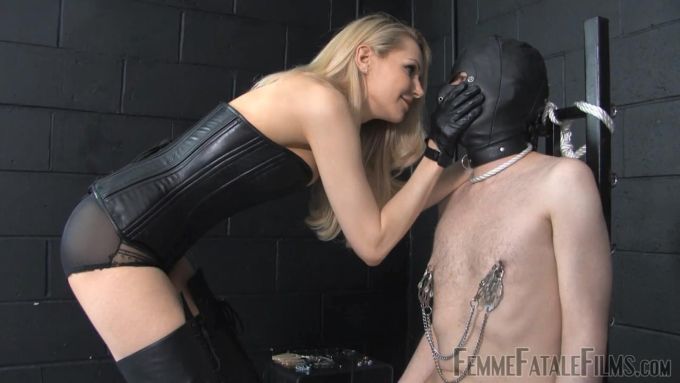 This is the lovely Mistress Eleise – someone who definitely does know how to do breathplay properly. A gloved hand can be very effective all on its own. This is taken from her Femme Fatale Films.