Apologies for the lack of posts over the last couple of days. My Comcast internet connection has been somewhat unreliable. I've been trying to think of a striking metaphor to express just how unreliable. Political promises, old British sportscars and Fox news all came and went as possible comparison points. However, it just struck me that a Comcast internet connection itself might be the definitive benchmark. It defines the standard. So I guess my internet connection is as unreliable as a Comcast internet connection.
I don't think that they're the worst company in the world, as they just got voted, but they're certainly frustrating. In my fantasy world I'd be able to call on this strong armed woman to sort them out. Anytime my connection went down, she'd spring into action. Their engineers would have to be ready, pants around their ankles, from 8am to 2pm everyday I had a problem. Then she'd arrive at 1:59pm, tell them she didn't have the right kind of paddle and disappear, only returning after several hours to wallop the hell out of them. With that kind of determined look I'm sure she'd get quick results.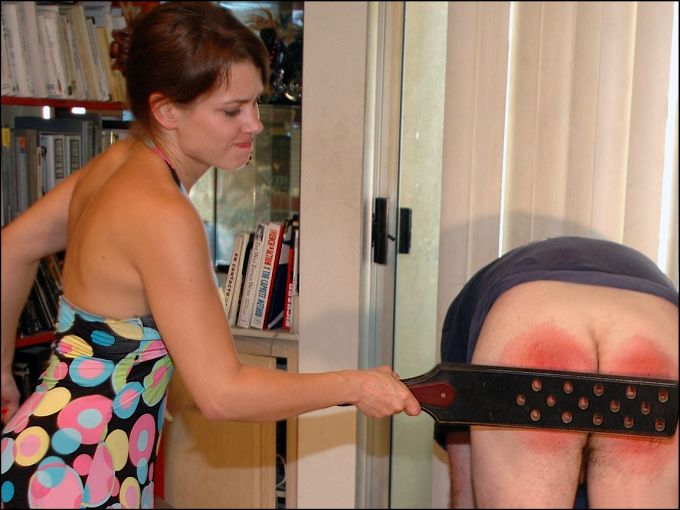 I believe this is Audrey Knight from the site Clare Spanks Men. I found it on the Male Pet tumblr.