I have no idea what's going on here. His pose is an aggressive 'look at this big boy', more usually found when brandishing an appendage rather than a huge medieval chastity device. She's also got a look of 'oh my, that's a big one', something better suited to lustful appreciation than chastity key holding.
I've failed to track down a source or an artist. If I had to guess I'd say it's a vintage comic or book cover done by an artist used to illustrating more traditional erotica. Often illustrators in the 60's and 70's were simply given the title of a new publication and told to use their imagination. Perhaps this title featured femdom and chastity, but the artist couldn't imagine anything other than a thrusting male and a wide eyed female.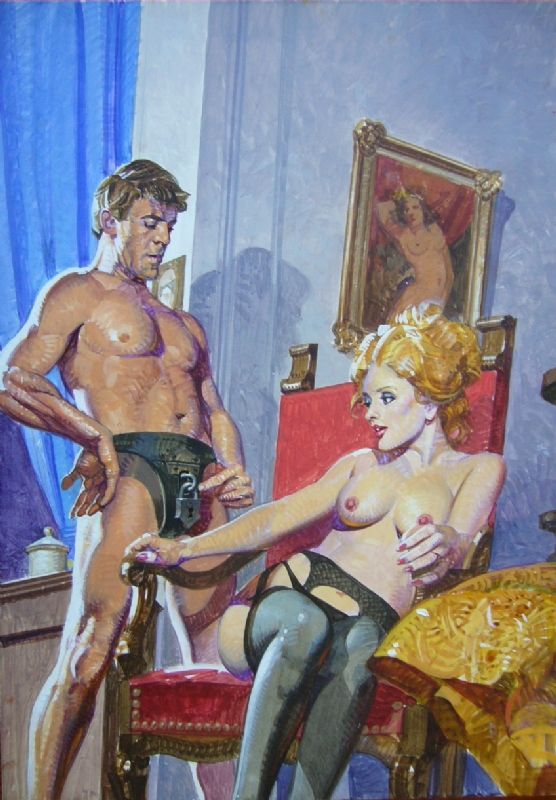 I found this on the Old Erotic Art tumblr.