Playing with several people simultaneously isn't too unusual in BDSM circles. Most pro-dommes will offer double or even triple-domme sessions and, on the lifestyle side, play parties help facilitate public interaction with multiple casual partners. Some guys are even lucky enough to get beaten down by four fabulous women. Compared to the mechanics of regular vanilla sex, with its orifice and appendage pairing issues, BDSM seems a lot easier to coordinate in groups.
All that said, I don't think I've ever seen anything quite like this before. That's 22 women and 1 guy. I particularly like the fact that some of the women at the back are holding crops. Clearly they're not just an audience, but plan to be close enough to use them at some point. Hopefully nobody suffers from a shy bladder.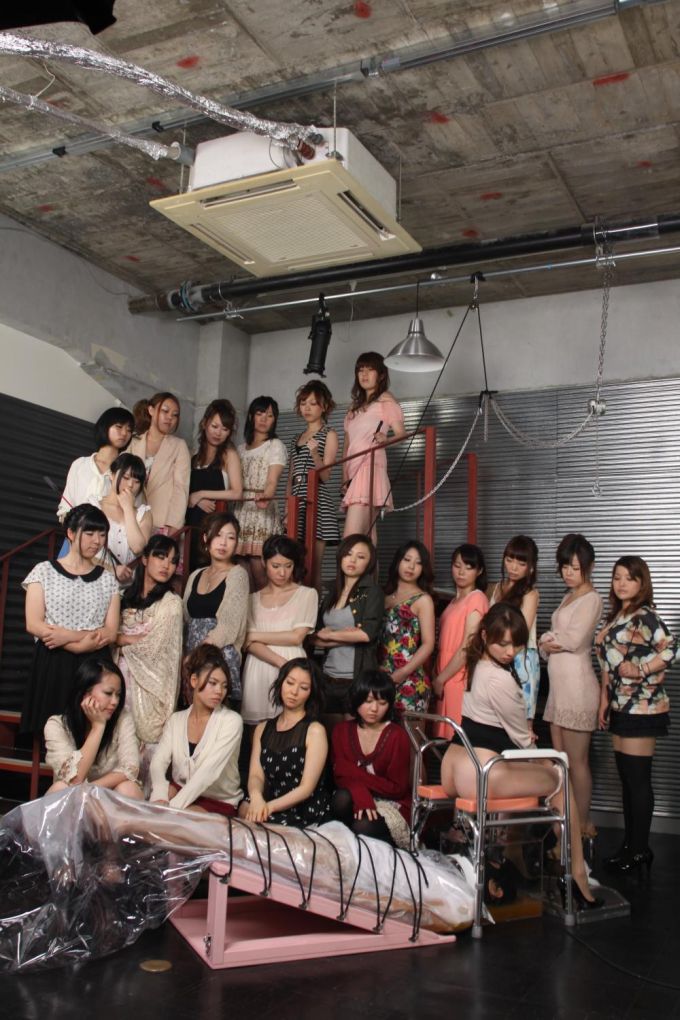 I should warn readers that the site this comes from features fairly strong content, including scat play. If you're OK with that then check out the rinryu blog. I believe it's run by the creators of the infamous yapoo film series.