Tonight's post brings you the last of my sequence of corporal themed images. It's an old school dynamic captured in a modern shot.
Personally I'm not a big fan of the mother/governess/nanny roleplay. I like dominants to hit me because they think it's fun and they enjoy doing so. Not because I've done something 'wrong' and it's therefore their duty to punish me. However, I can appreciate a well done version of the old fashioned punishment theme, and I think this qualifies on that score. The 50's style dress and handbag are a nice touch.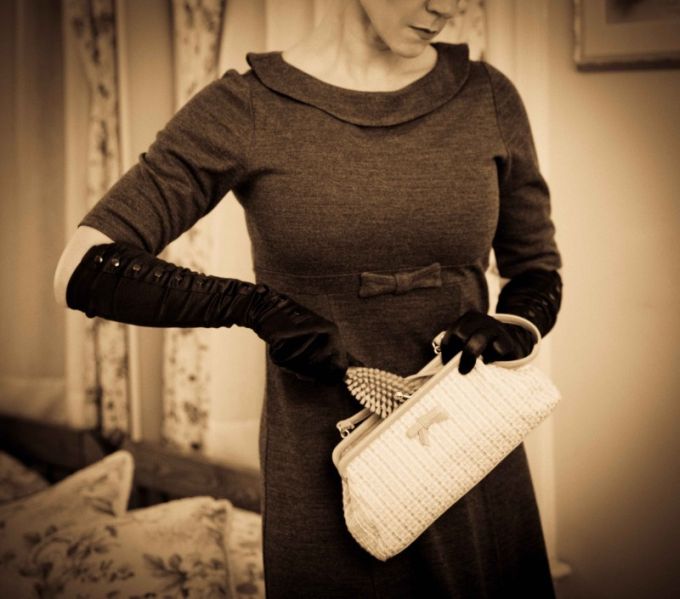 The image is of Mistress Morgana, a pro-domme and kink teacher based in San Francisco. You can see more images from the same shoot in this gallery.