I don't feature a lot of sissy style feminization shots. This is not because I have anything against them. They're certainly one of the more controversial kinks, but I don't have an issue with them on political grounds. My problem is typically the aesthetics of the situation. Middle age guys dressed up as serving maids often look a little ridiculous. I think it's great when someone really nails the look and can pull it off, but since humiliation is often one of the goals, that's the exception rather than rule.
Fortunately, when it comes to artwork, anything is possible. As a result we get very cute maids like this one, featuring a sexy outfit, a collar plus cuff combo and a big stiffy. The bondage is particularly effective when you think about the physics of the situation. To place the tray down and pour the drinks she'll need to get down on her knees, or at least get good at bending over. Both of which seem like useful positions for such a delightful young lady.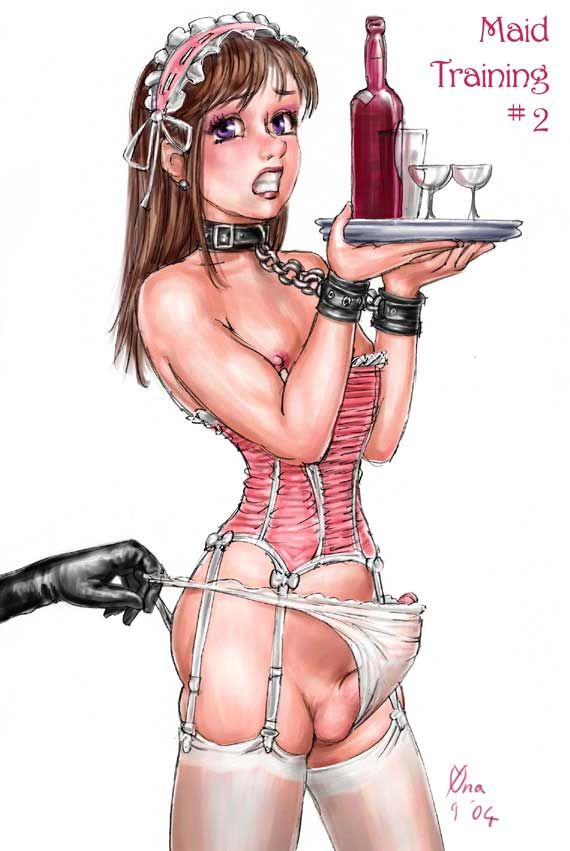 This image has been floating around the web for years. I found it most recently on the Eros Art tumblr. I'm afraid I don't know the original artist, so if you can help out with the attribution, feel free to leave a comment.