I was seriously tortured twice today. The first time involved clips, whips, needles and Domina Yuki. That was a lot of fun. The second time was an extended tease and denial session, culminating in a ruined climax, courtesy of United Airlines. I'm sure some pro-dommes think they're experts at frustrating and denying clients, but they've got nothing on the major US airlines. Having a flight repeatedly postponed for 5 hours, only to be cancelled because the pilots have run out of flying hours, creates a level of suffering to daunt even the toughest masochist. It made the handful of needles I got shoved in my scrotum earlier that day seem like a pleasant diversion.
The single upside to the entire fiasco was watching an attractive and mature flight attendant in a natty blue suit boss people around in an officious manner. It wasn't quite the image below (I can't imagine those heels are good for traveling in), but in the cultural and visual wasteland that is the average airport, I'll take what I can get.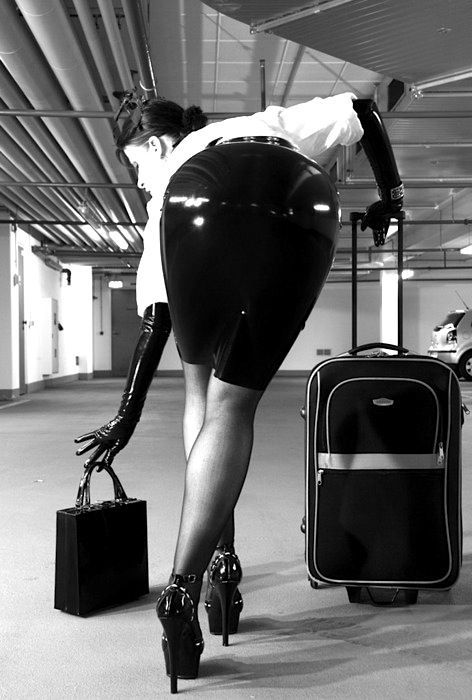 I found this on the femdom-sm tumblr.