There's quite a lot of fetishes packed into this seemingly simply little picture. There's bondage (he's in stocks), forniphilia (treating him as a footstool), CFNM and obviously tease and denial. Cuckolding could also feature depending on the relationships between the three of them. Judging by the red marks on his body he has been beaten at some point in the recent past, so we can add general sadism into the mix as well. There's even high heels for shoe fetishists, although that's the bit of the picture I like least. Who'd wear ridiculous shoes like that in a garden setting?
By the well known fetishes per megapixel measure (invented 5 minutes ago by yours truly) that comes out as 20.2 palts (named after its brilliant and yet modest inventor). Lookout for this new standard spreading across internet porn sites near you. It'll make it so much easier to find exactly the level of decadence and depravity you're really after.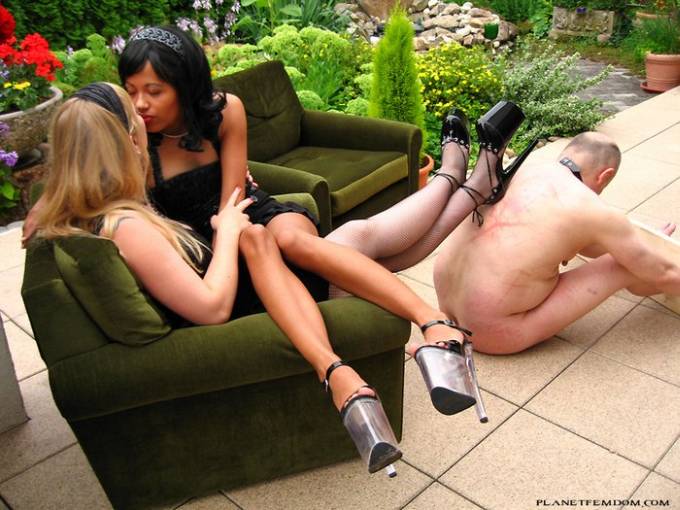 I found this on the Mistress Anastasia tumblr. It's originally from Planet Femdom.