I'm safely back in Seattle after a fun few days in California. Normally blogging service (and email responses and comment replies) should now be resumed.
The night before I left San Francisco I had a very enjoyable but very intense double session with Domina Yuki and Domina Ai-Li. Like my earlier session with just Domina Yuki, we snapped a bunch of photographs, so hopefully I'll have some good shots to share here. With any luck there might even be an attractive dominant woman in a few of them, rather than just my usual pale scrawny ass.
In the meantime here's a nice photograph of a happy submissive and a couple of dominant women. Our session didn't look a lot like this. There was a little less ear nibbling and little more vicious caning. Plus a fair amount of whimpering and non-macho screaming. A stoic silent masochist I am not. However, I do suspect at some points I had a similar happy dreamy smile to the man below.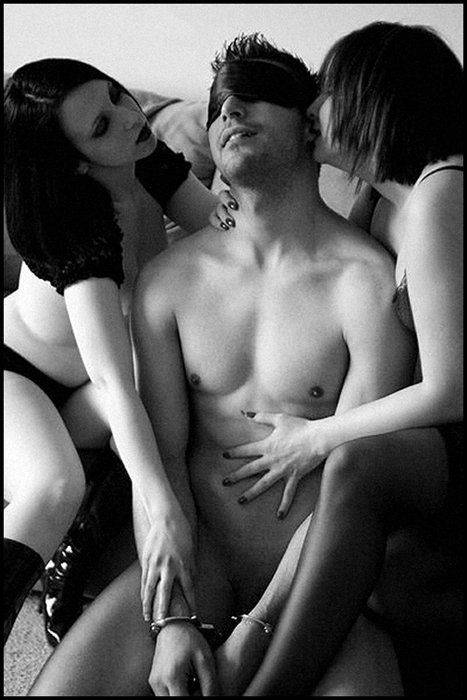 I found this shot on the Femdom Style Counsel tumblr.