Just a short post tonight. I'm packing for a trip, and posting may be a little erratic over the coming week.
In the meantime I'll leave you to ponder this picture and what exactly the young gentleman is so concerned about. Most men confronted by an attractive young lady taking her pants off would be somewhat enthralled. Clearly the evening is not unfolding as he was expecting. Perhaps he has a purity ring? I'm going to guess it might be about to get a little tarnished.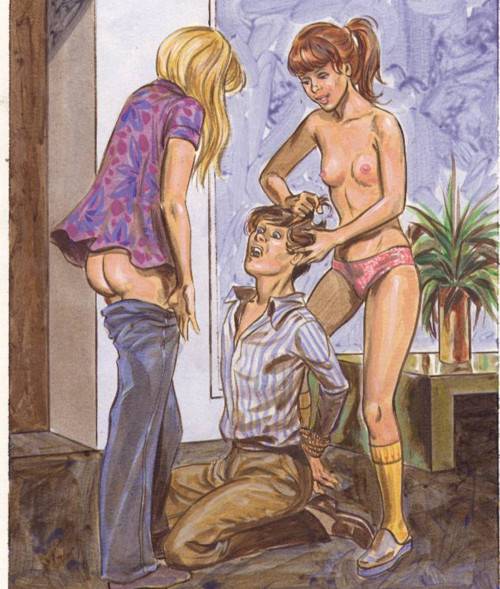 I'm afraid I don't know the artist. Feel free to leave a comment if you can help with attribution.