I like the bowed shape the guy is making here. The vertical rope, with him curving back to receive the flogger creates a nicely composed scene. I'm not sure if it was originally in black and white, but it certainly helps the shot, with the two of them silhouetted against the dappled tree.
However, after tweaking my back last year, I can't look at these kind of shots without wincing. I've got to think that the reverse flex is really hard on the lower disks. At first I thought it was just how he'd chosen to stand. But as I study it now I'm wondering if there are stinging nettles in front of him. If so, that's a particularly devious predicament bondage set-up.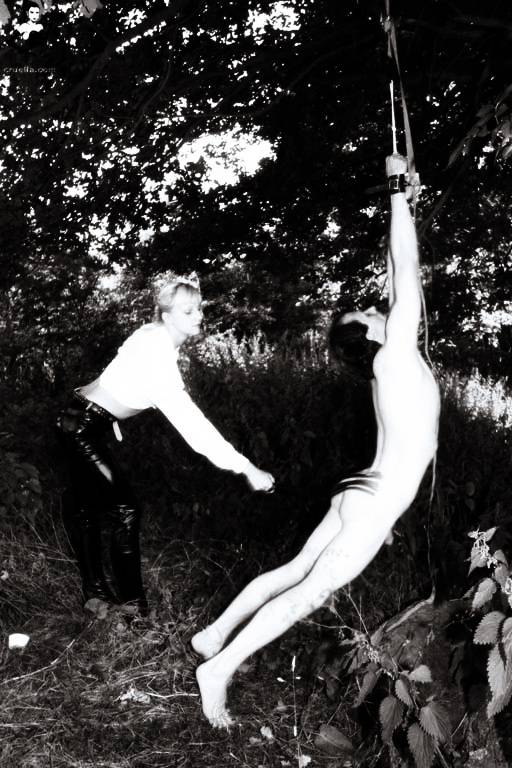 I found this on the Domenique Von Sternenberg tumblr.