I'm still suffering from some random flu bug, so I'm going to use that as an excuse to continue the nurse/medical theme.
This shot is a little more serious than the dominatrixy over-the-top latex uniforms often seen for medical play. She looks like a woman with a plan. If he's lucky a sperm sample is somewhere in his future. Although if she follows that by reaching for a felt pen and marking dotted cut lines then his luck will have taken a decided turn for the worse.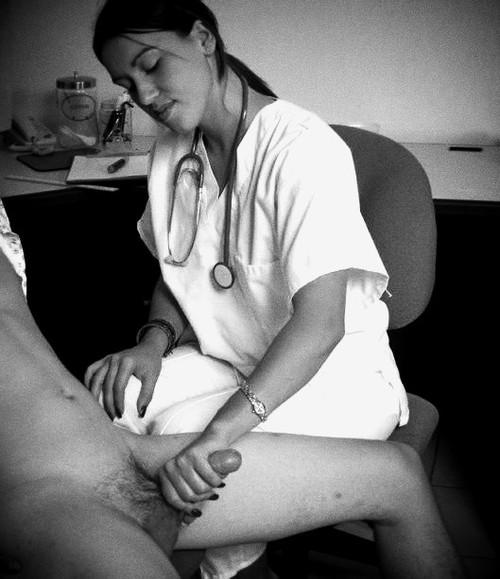 I found this on the Felm Cyber tumblr.