Here's a lucky submissive getting a three for one combo deal, with bondage, hot wax and strap-on play all served up simultaneously. I believe that's the beautiful Mistress Jayden wielding the wax and sporting the strap-on.
Personally I've found hot wax play to be kind of relaxing, a little like a massage treatment. Once I calibrate myself to the initial sharp pain of the drips, the trickling warmth can be soothing. The subsequent scraping it off of hairy skin with a large blunt knife, less so.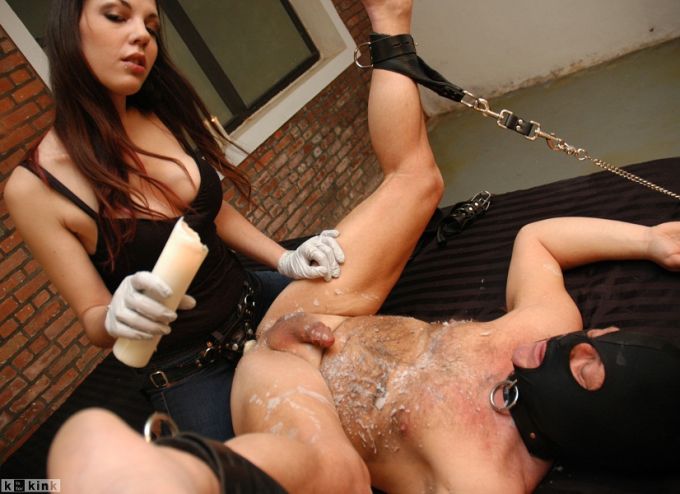 This is from the K is for Kink site.