After yesterday's lengthy post, this one will be short and sweet. Just a nice image of a normal everyday scene, with a woman taking her naked man for a ride.
Personally I'm not a fan of hair pulling. It's not an easy pain to eroticize, and it puts me in mind of scrappy playground fights. But this looks kind of fun and it has certainly put a smile on her face.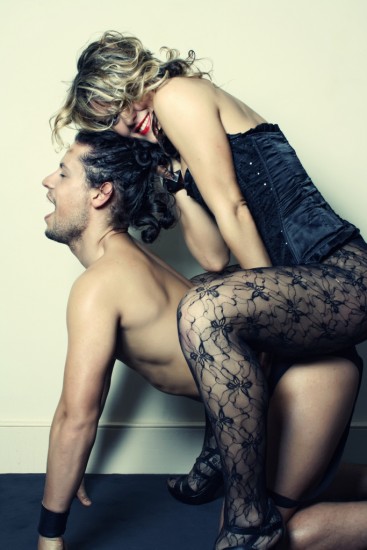 I'm afraid I don't know the original source for the image. I found it on the Luv Looking tumblr site.